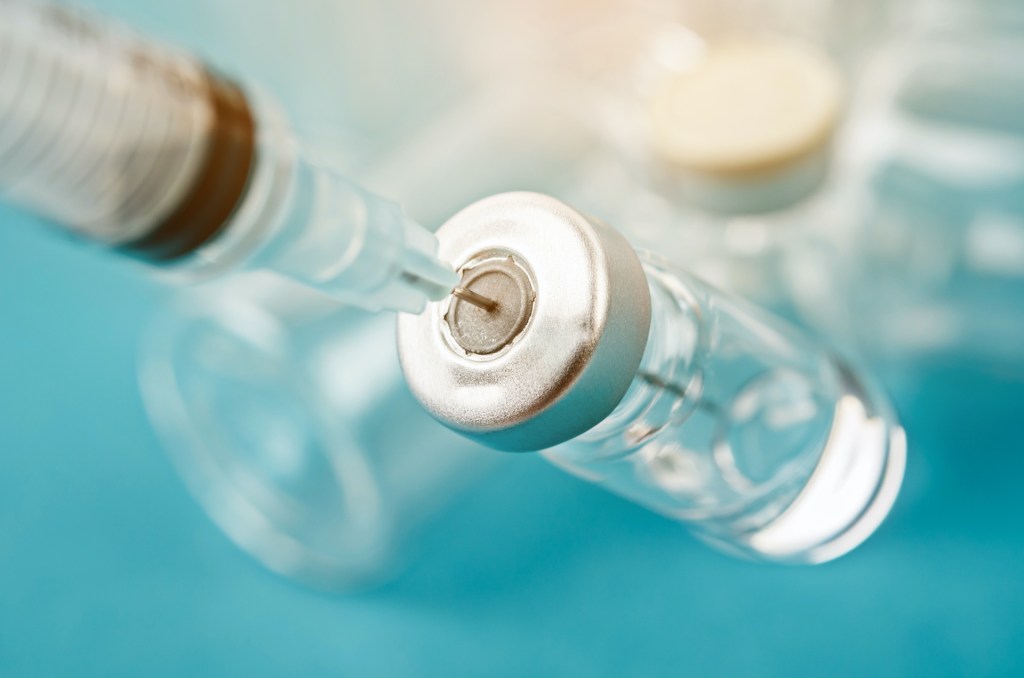 Pfizer-BioNTech vaccine is a target for hackers
The European Medicines Agency (EMA), which is currently helping to roll out two coronavirus vaccines, has been hit by hackers, the organization said Wednesday. Attackers successfully accessed "some documents relating to the regulatory submission for Pfizer and BioNTech's COVID-19 vaccine candidate," according to a BioNTech statement. A spokesperson for Moderna, another company working with the EMA on a vaccine candidate, told CyberScoop the firm had not been informed it was affected by the breach. It's just the latest hacking effort aimed at entities working on coronavirus research, as nation-states and criminals alike seek to steal valuable intellectual property or undermine confidence in vaccines. Shannon Vavra has more.
A Message From AWS Educate
With over 1,500 institutions and hundreds of thousands of students who use AWS Educate, we wanted to take you on a trip around the world and highlight how students are learning and innovating with the cloud. Learn more.
Al Jazeera anchor files suit in alleged hack-and-leak
An Al Jazeera anchor, Ghada Oueiss, is alleging in a U.S. federal court that the crown princes of Saudi Arabia and the United Arab Emirates helped to coordinate a hack-and-leak operation intended to intimidate and disparage her. The civil lawsuit, filed Wednesday in Miami, says the scheme centered on disseminating manipulated financial documents and photos of the journalist, who has been critical of both countries' alleged human rights abuses. The campaign against her included a breach of her iPhone, court documents say. It's one of several suits filed in the last several years involving journalists and dissidents allegedly ensnarled in nation-state cyber-operations meant to intimidate or silence. Shannon has the court documents.
MoleRATs group tunnels around the Middle East
An Arabic-speaking hacking group known for exploiting current events to spy on officials in the West Bank is now using Facebook and Dropbox to cover its tracks, security firm Cybereason said Wednesday. MoleRATs isn't alone in this regard. Digital sleuths are increasingly using legitimate tech to avoid detection. Sean Lyngaas has the details.
Mirai botnet suspect pleads guilty. Remember that one?
The U.S. announced that an unnamed defendant has pleaded guilty in connection with a cyberattack that rocked the internet in 2016. The October 2016 distributed denial-of-service attack affected Dyn, an internet infrastructure company, before rippling out to cause outages for sites including Twitter, Netflix, Spotify, AirBnb and Reddit, among others. The incident had a resounding effect on the cybersecurity community when it occurred just weeks before the 2016 presidential election. Jeff Stone explains in more detail.
Zerologon, checkm8 discoveries, and more, win Pwnie Awards
The annual Pwnie Awards for "celebrating the achievements and failures of security researchers and the security community" were announced today at the virtual Black Hat Europe conference. Winners included the discovery of the "checkm8" bug for jailbreaking Apple devices and the "Zerologon" attack allowing for credential spoofing within Microsoft's Netlogon protocol. The "Epic Achievement" award went to researcher Guang Gong for working out a method for remotely breaking into the root level of Android devices. Microsoft took home the "Most Epic Fail" award for a vulnerability in Windows 10 discovered by the NSA. See the full list of winners.
US, Australia partnering on virtual cyber range
U.S. Cyber Command recently announced that the U.S. and Australia are working together to continuously develop a virtual cyber training range. The Cyber Training Capabilities Project Arrangement will incorporate feedback from the Australian military into the Persistent Cyber Training Environment, Cyber Command's simulated training domain. Officials say the range is a new approach, given that similar efforts by U.S. and its allies in the past have only been used once. The new setup will be an ongoing program. FedScoop's Sara Wilson has more.
Tweet Of The Day