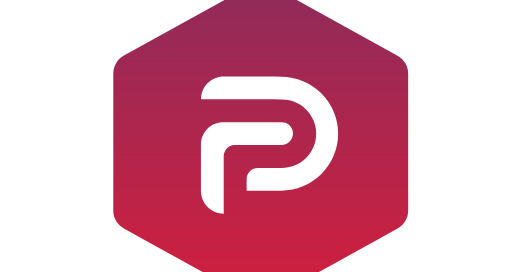 Parler says it wasn't hacked
Parler CEO John Matze refuted rumors on Tuesday that the social media app had been hacked. A Twitter user with a history of making false claims spread the rumor, and then other Twitter users propagated it gleefully. Matze said the screenshot of a WordPress website alleging a security incident at Parler was six months old, and that Parler doesn't use WordPress, anyway. Parler's popularity surged after the election as supporters of President Trump turned to it as a forum for baseless claims that the election was stolen — free of filters that companies like Twitter or Facebook might put on such content. The growth in users has led researchers to <a href="https://www.recordedfuture.com/parler-phenomenon-mass-migration/">scrutinize</a> Parler's security practices. More from Matze.
A Message From AWS Educate
With over 1,500 institutions and hundreds of thousands of students who use AWS Educate, we wanted to take you on a trip around the world and highlight how students are learning and innovating with the cloud. Learn more.
Are you there YouTube? It's me, Congress.
YouTube has found itself in the crosshairs of a group of Democratic senators who want the Alphabet-owned video platform to take down misinformation about elections, false claims of voter fraud and content that could fuel civil unrest. In the buildup to the 2020 U.S. presidential elections, YouTube chose to not take down content that promotes false claims about the election or that challenges the credibility of election's results. That policy is not enough to curb misinformation for this election and for future elections, including the runoffs in Georgia, Sens. Bob Menendez, Mazie Hirono, Gary Peters and Amy Klobuchar warned in a letter they sent Tuesday to YouTube CEO Susan Wojcicki. Shannon Vavra has more.
Home Depot sending $17.5 million to states
Home Depot settled with 46 states and the District of Columbia over its big 2014 data breach, agreeing to pay $17.5 million and strengthen its security policies. The breach had compromised information on 56 million payment cards, after hackers managed to implant malware in the home improvement retailer's self-checkout system. The company said it was happy to put the matter in its rear-view mirror and had already made some security improvements. Tim Starks explains the agreement.
Mobile device managers have a big target on their backs
Hackers who compromise mobile device management (MDM) software have valuable access to specific endpoints on a network. Unidentified state-sponsored hackers have been using a flaw in popular MDM software made by MobileIron to do just that, the U.K.'s cybersecurity agency warned this week. The advisory is part of a consistent effort by the U.K. and U.S. governments to blunt the impact of foreign espionage campaigns aimed at American and British companies. Sean reports.
FCC wraps up ZTE designation
The Federal Communications Commission on Tuesday upheld its designation of Chinese telecom equipment provider ZTE as a national security threat. The decision bars U.S. companies from drawing on an $8.3 billion, U.S.-government fund to buy ZTE gear. It also brings to a close a legal standoff over ZTE's appeal over the original announcement, which came in June. The FCC has also identified Huawei, another Chinese telecom vendor, as a security threat. More from the FTC.
Billions and billions ...
Any estimate of the global effects of cybercrime will find some big numbers, and here are the latest from cybersecurity company Group-IB: The cost of ransomware was at least $1 billion over the past year, "but the actual damage is likely to be much higher," given that many ransomware incidents aren't reported, the Singapore-based company says in its "Hi-Tech Crime Trends" report. The market for stolen credit card data, meanwhile, was about $2 billion — more than doubling when compared with the year prior, Group-IB says. "The amount of textual data offered for sale increased by 133%, from 12.5 to 28.3 million cards," the report says. Read Group-IB's findings.
Tweet Of The Day