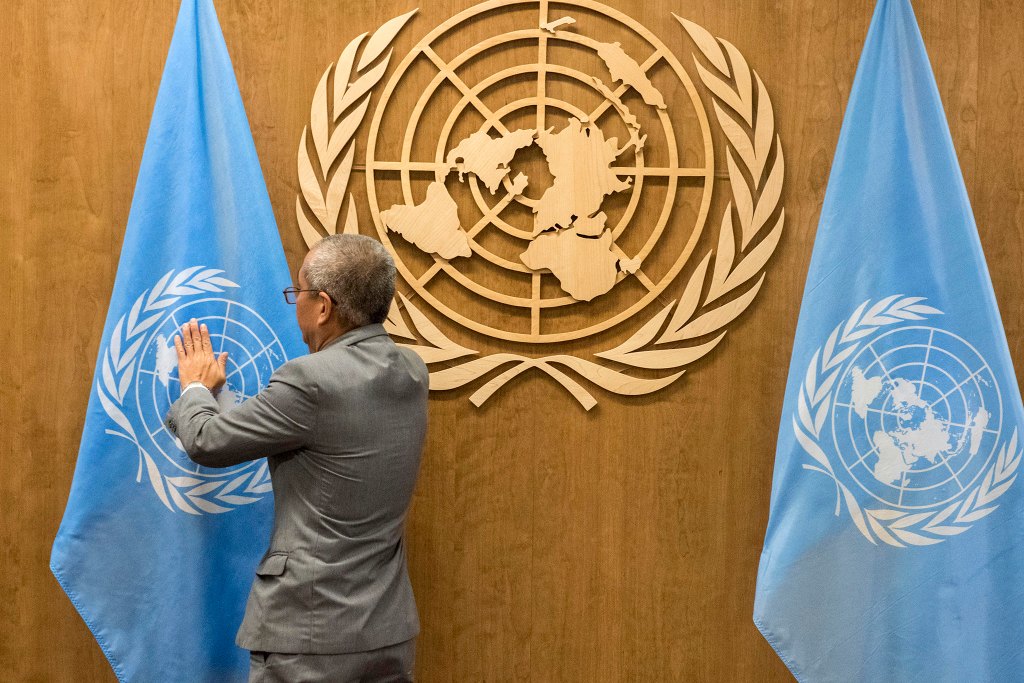 U.N. cybercrime work gets a Russian overhaul
The United Nations passed a Russian-backed cybercrime resolution Monday in New York. It went through over calls from the U.S. that the measure would hamper efforts to root out internet crime, and amid warnings from dozens of human rights and internet policy groups that the resolution is actually an effort by the Kremlin to expand its influence over the web. Critics warned that the measure is so vague it could lead to the criminalization of ordinary online activities that journalists and human rights groups rely on, such as the use of encrypted chat apps. It's the latest Russian effort at the U.N. level to influence global norms in cyberspace. Shannon Vavra has the details.
A Message From AWS Educate
With over 1,500 institutions and hundreds of thousands of students who use AWS Educate, we wanted to take you on a trip around the world and highlight how students are learning and innovating with the cloud. Learn more.
Two antivirus companies get serious on stalkerware
More cybersecurity companies are stepping up their efforts to defend against "stalkerware," surveillance software often linked to domestic abuse. The Coalition Against Stalkerware, announced Tuesday, is comprised of antivirus companies Kaspersky and Malwarebytes, the Electronic Frontier Foundation, and nonprofits dedicated to stopping this form of personal spying. The coalition says it will provide nuanced advice for victims of stalkerware and offer a platform for best practices on ethical software development. "It's my hope that detecting stalkerware will become the new norm in the antivirus industry," said the EFF's Eva Galperin. Sean Lyngaas has the story.
Ransomware attackers strike Louisiana
An attempted ransomware attack Monday prompted Louisiana officials to deactivate servers for numerous state agencies, including the office of Gov. John Bel Edwards, the state legislature, the Office of Motor Vehicles and the office of Secretary of State. The state's Office of Technology Services said that detection of a "cybersecurity threat" prompted it to take down the state's servers, temporarily knocking out websites, government employees' email and other online services. Most websites were operational by Monday evening, though some state employees were still resorting to using personal email to send out communications. StateScoop's Benjamin Freed is watching the story.
Google, Samsung close voice assistant flaws
Security vulnerabilities in personal voice assistant technology would have made it possible for hackers to take photos and videos of users, or track their location without a victims' knowledge, according to new findings. Flaws in several Android devices opened holes in the Google Assistant and Samsung's Bixby, according to research published Tuesday by the Israeli security vendor Checkmarx. The issues in Google's Pixel brand of phones and Samsung's Galaxy series could have allowed outsiders to record two-way conversations, silence the shutter on a phone's camera and collect GPS location based on a device's metadata. Jeff Stone has more.
Senator to White House: Appoint a 5G official
Amid an ongoing battle between the U.S. government and Huawei, a group of national security-minded senators has called on the Trump administration to appoint a senior official to coordinate 5G policy across the executive branch. The senators, which include the chairman and ranking member of the intelligence committee, are worried that U.S. 5G policy is too fragmented and doesn't adequately address the bigger picture: that China is poised to use 5G networks as part of its surveillance apparatus (Beijing denies the allegations). Sean has the highlights.
Sens. Coons, Lee propose guardrails for facial recognition
The Facial Recognition Technology Warrant Act would require law enforcement to obtain a warrant (except in exigent circumstances) to use facial recognition as part of the "ongoing public surveillance of an individual." It would also require that any such warrant last a maximum of 30 days and the technology be used "in such a way as to minimize the acquisition, retention, and dissemination of information about the individuals other than those for whom there was probable cause to seek the covered court order obtained." Tajha Chappellet-Lanier has the details at FedScoop.
Behind the scenes at CyberTalks.
We spoke to a number of top cybersecurity experts on the sidelines of CyberTalks about a number of trends: cloud security, zero-trust networks, third-party risks, and more. Check them out:
Watch all the videos here.
Virginia is figuring out how to quantify cyber risk
A shortage of resources amid an uptick in ransomware attacks has prompted Virginia technology officials to develop a unique model for evaluating IT security threats and prioritizing their defenses. The new model, officials said, allows them to define cybersecurity risks in exact dollar amount, shifting away from a system in which policymakers relied on anecdotal information and estimates when allocating resources to the most sensitive government functions. StateScoop's Colin Wood has more details.
Tweet Of The Day