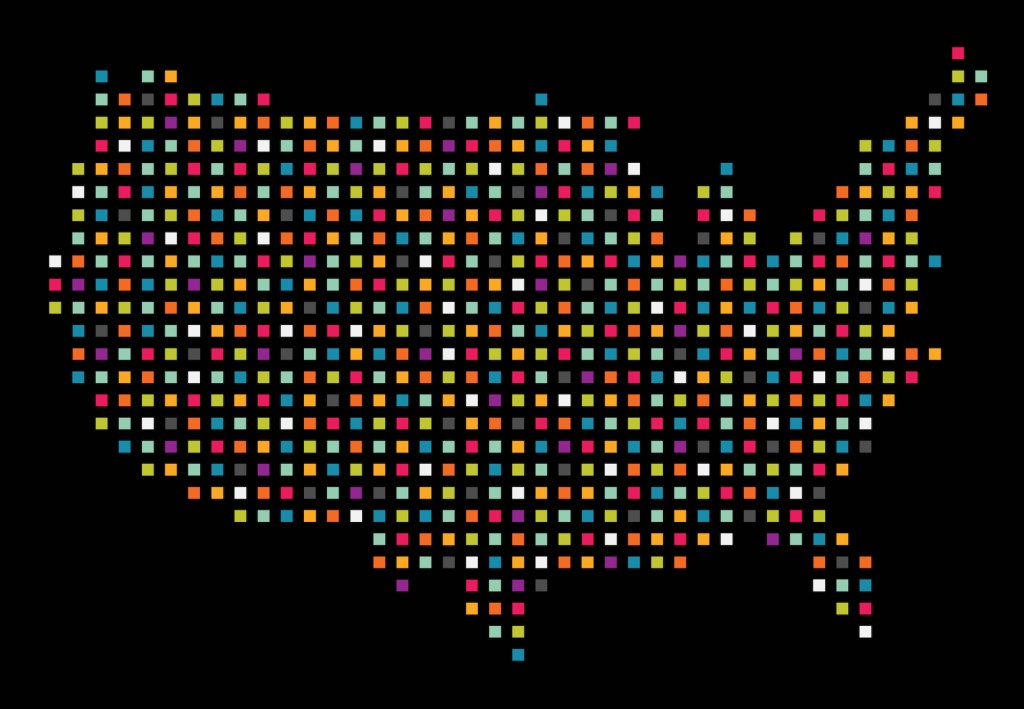 US election officials: We're ready for this.
Four years after Russian government hackers interfered in the U.S. election on Donald Trump's behalf, American officials say they are more confident in the resiliency of electoral systems. While the Department of Homeland Security has <a href="https://cyberscoop.com/tag/department-of-homeland-security-dhs/">shored up election systems</a> through the U.S., journalists and academics also have been on high alert for false claims <a href="https://cyberscoop.com/election-trump-twitter-winner-misinformation/">aiming to de-legitimize</a> voting results. That cautious optimism was on display Tuesday morning during a DHS call with reporters, in which officials reported sparse examples of voting technology problems that were, well, to be expected. None of the issues — <a href="https://twitter.com/SecLaRoseComms/status/1323597947926417409">reported in few cases</a> in Ohio, Georgia and Texas — would impact voters, or the integrity of the election. And yet, poll workers on the ground were ready with paper backup plans, an example of the voting system working as intended. Read more here.
A Message From AWS Educate
With over 1,500 institutions and hundreds of thousands of students who use AWS Educate, we wanted to take you on a trip around the world and highlight how students are learning and innovating with the cloud. Learn more.
Premature electoral victory claims are lurking
While Twitter previously said it would flag misleading claims about election results, the company on Monday clarified which news outlets' projections it will use to inform its decisions on whether victory claims are "premature." It's another last-minute effort to further tamp down on election misinformation — but questions remain about social media platforms' power over the flow of election misinformation, and whether their current policies are sufficient. For instance, even though President Trump has said privately he'll declare victory on election night if he looks like he's "ahead," neither Facebook nor Twitter returned multiple requests for comment on why they won't outright remove any premature victory claims. (They only currently plan to label them.) Shannon Vavra has details.
Inside the EI-ISAC 'war room'
State and federal agencies and industry groups are staffing "war rooms" to monitor and respond to the latest threats to the administration of an election that's already seen disinformation campaigns, threats from foreign governments and sweeping changes to how people cast ballots. One of those war rooms is running out of an office park in East Greenbush, New York, home to the Center for Internet Security, which operates the Election Infrastructure Information Sharing and Analysis Center (EI-ISAC). The federally backed entity distributes threat intelligence to election administrators and helps state and local governments backstop their voting-related IT systems. Benjamin Freed of StateScoop talks with EI-ISAC Director Ben Spear.
Courts tell Republicans 'no' on election suits
A pair of court rulings on Monday dealt setbacks to GOP efforts to restrict voting in counties that lean Democratic. A federal judge backed up a Texas Supreme Court decision to reject conservative plaintiff's attempt to throw out approximately 127,000 votes in Harris County, home of Houston. The conservatives objected to drive-through voting locations, but the judge ruled they had no standing to sue. A judge in Nevada also turned away a GOP effort to delay counting of early votes in Clark County, home of Las Vegas. The court battles are likely to continue after the election. Tim Starks looks back, and ahead.
Prison time for Russian botnet schemer
Russian national Aleksandr Brovko received an eight-year prison sentence from a U.S. judge for his role in stealing and trafficking sensitive information in a $100 million botnet scheme. Prosecutors say Brovko, from 2007 to 2019, worked with fellow cybercriminals to use networks of infected computers known as botnets to convert data troves into sources of money. Brovko's role in operating the botnets included determining which pilfered accounts could be used to illicitly transfer funds, the Department of Justice said. More details from Tim.
Election security pros focus on effective partnerships
In a series of questions, Raytheon Intelligence and Space VP John DeSimone probed election security experts on the ways that U.S. government entities and the defense industrial base are working together "from a mission assurance perspective" to protect U.S. voting systems from interference or an unexpected technical failure. The goal is to prevent America's electorate from being impacted by any efforts to subvert the true intent of a ballot cast on Election Day. Watch the panel here.
More lessons from CyberTalks 2020
This year's virtual CyberTalks featured a full lineup of the most influential leaders working in cybersecurity today, boasting VIPs across government, technology and the financial sector. Thousands of people watched as many of the country's most influential cyber leaders gathered to hear discussions about election security, threat intelligence, emerging threats like ransomware, the Pentagon's digital future and much more.
Watch here.
Tweet Of The Day