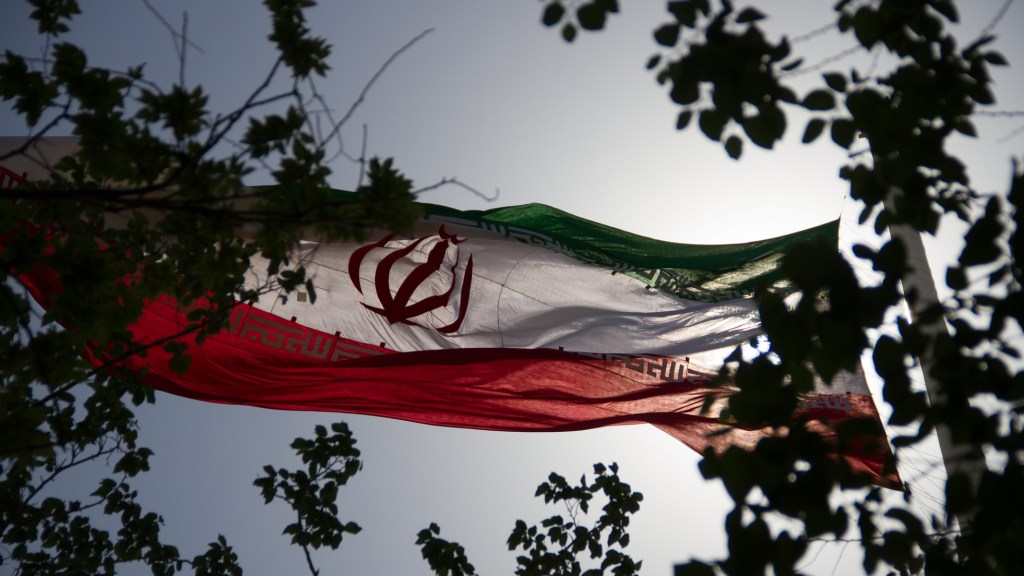 A closer look at that speedy Iran attribution
Director of National Intelligence John Ratcliffe began pointing the finger at Iran on Wednesday evening for a series of intimidating emails sent to American voters. The announcement drew skepticism from cybersecurity experts and other analysts because attributing cyber-activity — particularly an operation with nation-state backing — has sometimes taken U.S. officials years. This time, intelligence agencies assessed with "high confidence" that Iran was behind the threatening emails, one U.S. official familiar with the matter said. Another U.S. government official told CyberScoop the urgency to determine and then publicly announce who was behind the apparent spoofing campaign was due to the timing, with Election Day less than two weeks away. Dive in with Shannon Vavra and Sean Lyngaas.
A Message From AWS Educate
With over 1,500 institutions and hundreds of thousands of students who use AWS Educate, we wanted to take you on a trip around the world and highlight how students are learning and innovating with the cloud. Learn more.
These sanctions were probably inevitable
The U.S. accusations against Iran also stirred questions about what the Trump administration might do in response. One answer came Thursday, with the Treasury Department slapping sanctions on the Islamic Revolutionary Guard Corps and four other Iranian organizations for allegedly trying to influence the U.S. election. Among the targets were media companies that allegedly used English-language articles to amplify "false narratives" to sow divisions among U.S. audiences. Sean explains the announcement.
Feds ID Russian group behind state and local hacking
Despite all the public attention on Iran, federal agencies haven't taken their eyes off Russia this week. As part of a broader effort to call out potential foreign interference ahead of Election Day, the FBI and CISA on Thursday accused Moscow of being behind recent breaches of state and local IT networks. This time the target is hacking group referred to as TEMP.Isotope or Energetic Bear. It has a history of espionage against energy companies and political entities in Ukraine, and U.S. officials said the group's current campaign has also affected the aviation sector. Federal officials reiterated Thursday that the cyber-activity had not affected any technology used in tallying votes. CyberScoop first publicly revealed TEMP.Isotope's suspected activity on Monday. Sean has more.
EU piles on with Russia sanctions
Sometimes punitive actions from governments come quickly, and sometimes they take awhile. The European Union hit Russia's GRU military intelligence agency Thursday with sanctions over a 2015 hack of the Bundestag. The EU's actions affected the head of the GRU, one of its alleged intel officers and the GRU-linked hacking group known as Fancy Bear. It was only the second time the EU has used its sanctions powers in response to a cybersecurity incident. The EU's move could aid the U.S., which has welcomed international allies in attributing cyberattacks to foreign adversaries so those nations can't assume the U.S. is going it alone. Read more from Tim Starks.
Sen. Maggie Hassan, and more, at CyberTalks
CyberWeek and CyberTalks wrap up today, and we're excited by the response from the global cybersecurity community. The headliner for today's talks is Sen. Maggie Hassan, a senior Democrat on the Homeland Security and Governmental Affairs Committee. Other highlights include a conversation with Nathaniel Gleicher, the head of cybersecurity policy at Facebook, and a talk by former Federal CISO Grant Schneider. All the videos from CyberTalks 2020 are at your fingertips.
Ransomware hit election-administration tech in Ga.
There are more details available about a ransomware attack reported in Hall County, Georgia, earlier this month. Officials had said the attack disrupted phone and email services at several facilities, but on Thursday a local newspaper reported that the ransomware also disabled a database used to verify voters' signatures on absentee ballots. Voters can still cast ballots normally, but the cyberattack could slow down the signature-matching process when it's time to process those particular votes, officials said. Benjamin Freed has more at StateScoop.
Tweet Of The Day