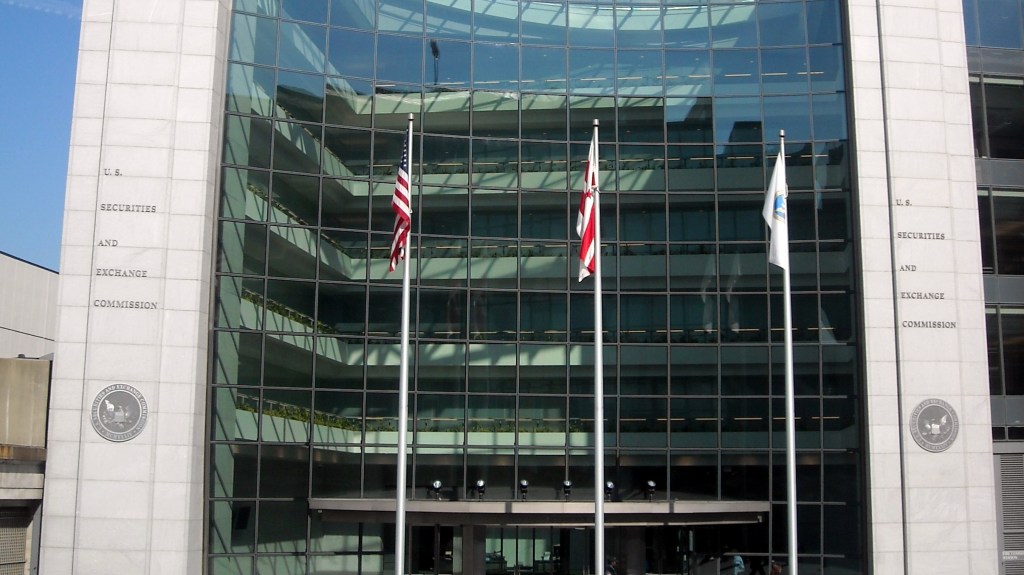 SEC makes deal with alleged hack-and-trade schemer — and his mother
The Securities and Exchange Commission reached a settlement with one of the traders accused of exploiting nonpublic company data that infamous alleged hackers stole from an SEC database. Terms of the deal with trader Sungjin Cho (and his mother, in whose name the illicit trades were allegedly made a handful of times) were not disclosed, and are subject to approval by a court and SEC commissioners. The scheme allegedly netted millions of dollars. A big name at the center of the case is Ukrainian national Oleksandr Ieremenko, whom prosecutors say has relationships with other well-known accused hackers like Russian Yevgeniy Nikulin. Tim Starks has the scoop.
A Message From AWS Educate
With over 1,500 institutions and hundreds of thousands of students who use AWS Educate, we wanted to take you on a trip around the world and highlight how students are learning and innovating with the cloud. Learn more.
Feds shut down Iran propaganda sites
The U.S. government says it seized nearly 100 internet domains used "to spread pro-Iranian disinformation around the globe," including four that directly targeted U.S. audiences. Iran's Islamic Revolutionary Guard Corps operated the domains in violation of U.S. sanctions, according to the Justice Department. Google, Facebook and Twitter helped the FBI with the operation, the department said. The announcement is the latest in a steady stream of news about attempts by U.S. agencies or Silicon Valley giants to monitor foreign information operations as Election Day looms large on the calendar. Reports about global Iranian information operations stretch back to at least 2018. Joe Warminsky has more.
A Russian nesting doll of hacking
In the cybersecurity world, industrial espionage is often associated with Chinese actors. But a new report from Kaspersky details a group of Russian-speaking operatives who are using stealthy code to spy on Russian corporations. And they appear to be posing as Chinese hackers. The researchers did not point the finger at any government or criminal organization. Sean Lyngaas explains.
Hacking group outsources the dirty work
An "elusive" hacking-for-hire operation is behind a series of campaigns that exploit unknown software flaws, malicious applications, and disinformation efforts, according to BlackBerry research published Wednesday. The group, named "Bahamut," is responsible for dozens of malicious applications that have been available in the Google's Play store and Apple's iOS marketplace, and it runs information operations aimed at amplifying political causes, according to the BlackBerry research. BlackBerry's findings are a reminder that malicious actors who want to disguise their surveillance or disinformation operations can always outsource some of their work. Shannon Vavra has more context.
Latest worm on the phishing hook: Trump's illness
It didn't take long for the president's COVID-19 diagnosis to become a tool in hackers' toolboxes. An email campaign that Proofpoint researchers discovered Wednesday sought to hoodwink recipients into clicking on malware disguised as a document with more details on how sick President Trump was. The company said it saw messages sent to several hundred U.S. and Canadian companies trying to get them to download BazaLoader, a backdoor usually linked to the TrickBot gang. Tim has this one, too.
Threat intelligence increasingly depends on AI
Artificial intelligence plays an increasingly critical role in preventing, detecting and remediating cyberthreats as adversaries operate in well-organized, highly skilled groups, says FortiGuard Labs chief Derek Manky. The "crime-as-a-service" business model can involve hundreds of people working to make commission by distributing threats, he says, citing a case that involved a $60 million U.S. crime ring using email spearphishing to compromise the accounts of corporate CFOs. Hear more from Manky.
Tweet Of The Day