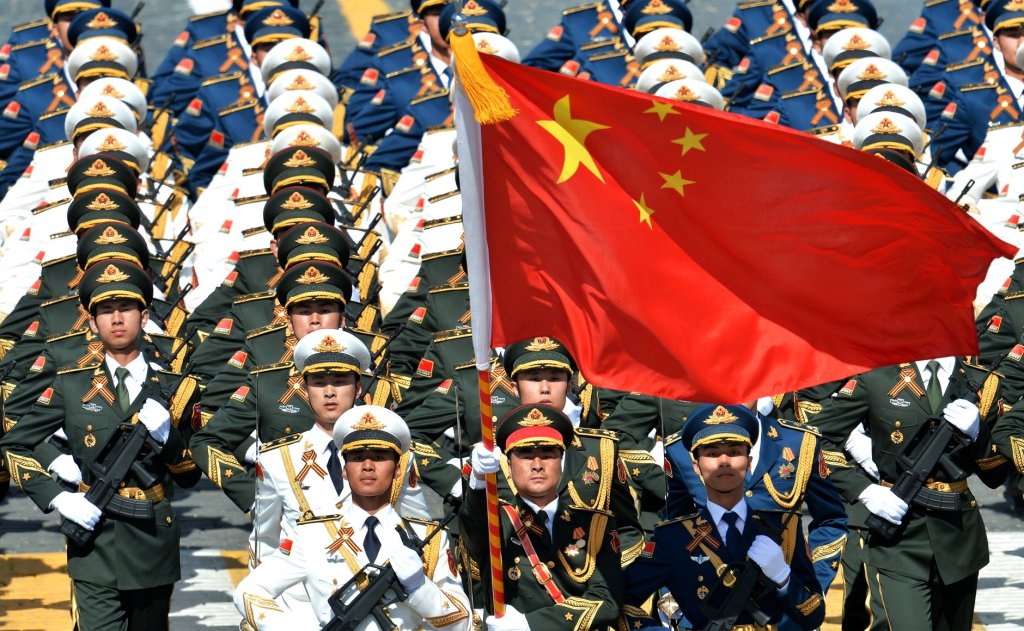 'SlothfulMedia' is probably China, US officials say
Chinese government-linked hackers are suspected to be behind an ongoing global cyber-espionage campaign that U.S. officials are actively tracking, CyberScoop has learned. Malicious software used in the campaign — dubbed "SlothfulMedia" last week in a release by DOD and DHS — is linked with "high confidence" to the Chinese government, according to one U.S. government official. The original release did not attribute the campaign to any government or hacking group. Another U.S. government source said the hackers are suspected of having ties to Beijing, while a third government official described the group as operating a concerted hacking campaign based in China. "This was a high-value disclosure because it demonstrates China's targeting of Russian targets," said one U.S. government source. Shannon Vavra and Sean Lyngaas have the scoop.
A Message From AWS Educate
With over 1,500 institutions and hundreds of thousands of students who use AWS Educate, we wanted to take you on a trip around the world and highlight how students are learning and innovating with the cloud. Learn more.
The boss of the NSA is stuck at home, too
Gen. Paul Nakasone, the director of the NSA and chief of Cyber Command, is quarantining out of an abundance of caution after a potential exposure to the coronavirus. It has been reported Nakasone has tested negative, but it was unclear when his last negative test was. The general enters quarantine as a slew of senior U.S. military officials have begun isolating after coming into possible contact with the potentially deadly virus — a top U.S. Coast Guard official tested positive on Monday for COVID-19 following a meeting he attended with top military brass at the U.S. Department of Defense and a meeting at the White House. NSA and Cyber Command declined to comment on Nakasone's health. Shannon has more.
Cyber spies in the South Caucasus
The standoff between Armenia and Azerbaijan over the breakaway region of Nagorno-Karabakh has been going on for decades. But the latest spasm of violence, over the last 10 days, has been accompanied by a decidedly modern form of espionage. As the fighting escalated, hackers used fake government documents as bait to access diplomatic passports of Azerbaijani government officials, according to Cisco Talos. The culprits remain a mystery. What is clear, the researchers said, is that it's easier than ever to acquire and deploy effective hacking tools. Sean has the skinny.
That's not what we ordered
Customers of Chowbus, a startup that delivers East Asian cuisine, got an awkward receipt to start their week. The company's CEO emailed to say that someone had "illegally accessed" reams of customer data, including mailing addresses and phone numbers. Reddit users put the number of affected people at over 800,000. It's a blow for a company that has attracted tens of millions in venture capital from Silicon Valley to New York. Sean has more.
Blackbaud mum about some details of data breach
Cloud services provider Blackbaud has declined to share publicly how many organizations were involved in a breach now known to be more serious than previously reported. "To respect the privacy of our customers, we cannot provide the names of those who were part of this incident nor can we discuss any customer specifically," spokesperson said. Earlier this year, hackers had gained access to unencrypted banking information and Social Security numbers for some Blackbaud customers. The company services educational institutions, nonprofits, religious organizations and other parts of what it calls the "social good community." Betsy Foresman has more at EdScoop.
Facebook bans QAnon entirely
Facebook said on Tuesday it would prohibit QAnon accounts on all its platforms, a move that comes months after the company said it only would remove QAnon-affiliated pages that discuss violence. QAnon is a far-right conspiracy movement that aims to spread the baseless belief that critics of President Trump are engaged in pedophilia and Satanic worship. Adherents have committed acts of violence, including kidnappings and an armed standoff with police. Facebook groups have emerged as central hubs for QAnon followers to discuss plans and mobilize on the president's behalf. NBC News has the latest.
Tweet Of The Day