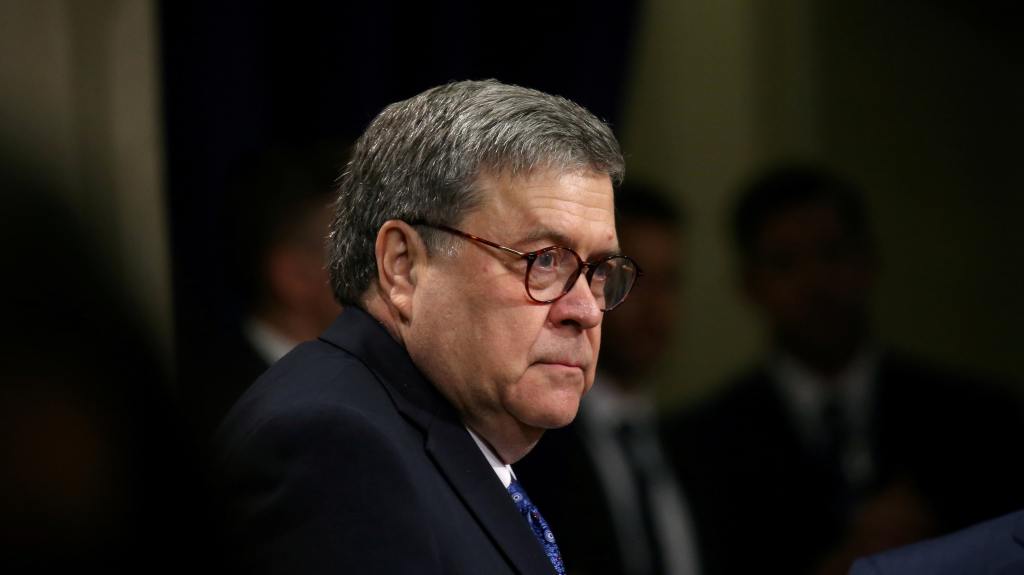 DOJ unveils its new anti-encryption argument
The encryption fight between law enforcement and tech companies is entering another round, and this time Facebook and child sex exploitation are at the center of it. U.S. Attorney General Bill Barr and Homeland Security Secretary Kevin McAleenan, along with British and Australian officials, <a href="https://www.documentcloud.org/documents/6453869-US-Barr-UK-Australia-Encryption-Letter-Facebook.html">sent a letter</a> to Facebook on Friday asking CEO Mark Zuckerberg to delay the company's plan to implement end-to-end encryption in its messaging apps (which would ensure only senders and the intended recipients see messages). Their argument? Facebook should back off until it can guarantee the security protocol won't hamper investigations into child sex abuse, raising all kinds of questions about weakening security and privacy. Shannon Vavra was in the DOJ briefing.
A Message From AWS Educate
With over 1,500 institutions and hundreds of thousands of students who use AWS Educate, we wanted to take you on a trip around the world and highlight how students are learning and innovating with the cloud. Learn more.
Magecart is menacing more sites than ever
Digital scammers have included malicious Magecart code on more than 2 million websites, according to new research that demonstrates how hackers exploit seemingly trivial website vulnerabilities to easily steal customer payment information. "Magecart" is an umbrella term that applies to hacks in which outsiders inject specific, malicious JavaScript code onto e-commerce websites to collect shoppers' payment information. Notable victims have included British Airways and Ticketmaster, though the number of organizations affected continues to grow because hackers now are leveraging cloud servers and other hard-to-detect methods to steal data. And now Magecart Group 4, one of more than a dozen groups, is registering websites with email addresses that are connected to identities used by the Cobalt Group, a financial crime syndicate that's haunted European banks for years, according to the security vendor Malwarebytes. Jeff Stone has more context.
Feds update states on Russia's tactics ahead of 2020
Federal officials are warning state election workers that the Russian government could try to interfere in the 2020 election with voter suppression tactics that include sowing discord online and hacking voter registration databases. A memo sent this week by the FBI and DHS to state officials outlines those potential tactics, officials familiar with the memo told CyberScoop. State officials say they are staying vigilant. "We saw similar tactics in 2016 so it's not a surprise they might try it again," said Paul Pate, president of the National Association of Secretaries of State. He emphasized that state officials are "actively working to counter disinformation campaigns." Sean Lyngaas has the details.
Phishing like a pharaoh
Security researchers on Thursday peeled back the curtain further on a persistent hacking campaign against Egyptian dissidents and journalists with links to the Egyptian government. Experts at Check Point identified at least hacking 33 victims, some of whom Egyptian authorities have detained or arrested. The surveillance campaign has been active since 2016 and features mobile malware that the attackers planted in the Google Play Store to track target phones. It appears to be just the latest example of an autocratic regime aiming software tools at activists and critics. Sean has the report.
Facebook removes PR posts promoting UAE
Facebook has removed hundreds of pages and accounts spreading propaganda on behalf of marketing agencies in Egypt, Nigeria and the United Arab Emirates, in the latest takedown demonstrating how so-called coordinated inauthentic behavior is not just a tactic of governments. The company scrubbed 211 accounts, 107 pages, 43 groups and 87 accounts for engaging in information operations. Operators of the network relied on fake accounts to spread content, promote local news and generate engagement meant to increase interest in the UAE. The activity was linked to the marketing firms Charles Communications, in UAE; Nigeria's MintReach; and a company called Flexell in Egypt, Facebook said. Facebook's action was the result of an independent BuzzFeed News investigation. Jeff has the story.
Tweet Of The Day