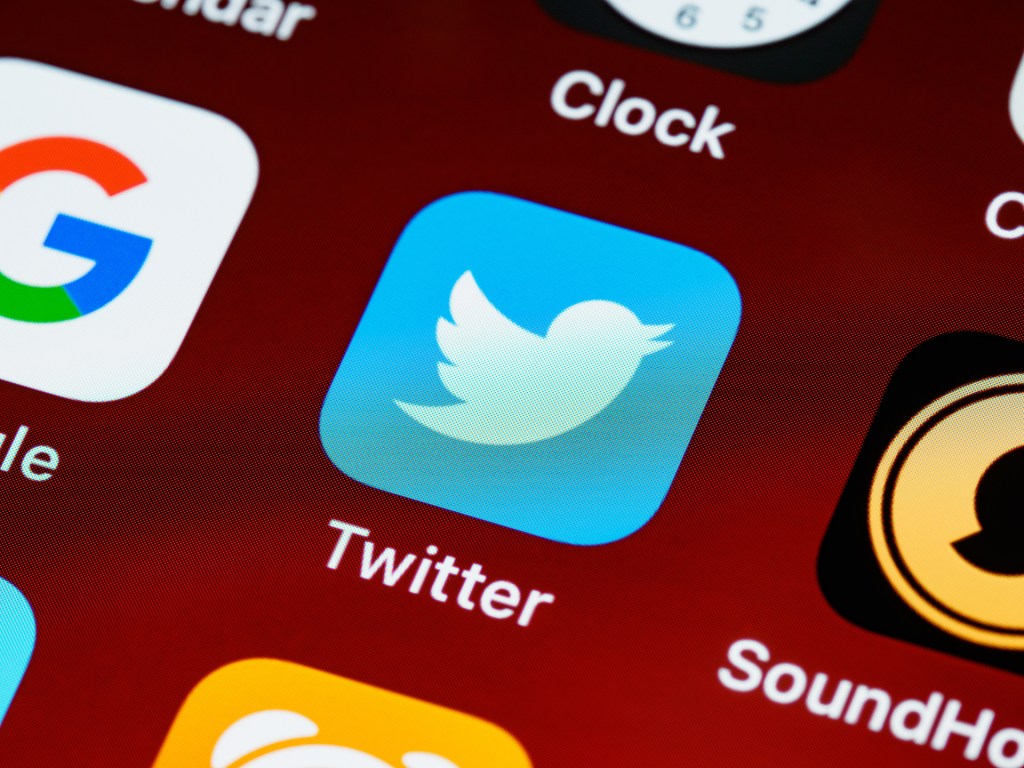 FBI tip led to Twitter takedowns during debate
Twitter says it took down about 130 accounts that were potentially linked to Iran and were trying to stir up conflict on the social media platform during Tuesday night's debate between President Donald Trump and Democratic challenger Joe Biden. "They had very low engagement and did not make an impact on the public conversation," the company said. The takedowns are the latest in a series of announcements from U.S. social media giants about their efforts to block foreign information operations and other inauthentic behavior ahead of Election Day. Joe Warminsky has more
A Message From AWS Educate
With over 1,500 institutions and hundreds of thousands of students who use AWS Educate, we wanted to take you on a trip around the world and highlight how students are learning and innovating with the cloud. Learn more.
Facebook takes another action against QAnon
Facebook says it will ban any advertisements that are supportive of QAnon, the far-right conspiracy movement that's leveraged social media to gain an international following. Followers of the theory espouse the unfounded notion that President Trump's critics are members of a cult that engages in child abuse and satanic worship. The site previously removed hundreds of QAnon-affiliated accounts, pages and groups. Since then, though, conspiracy members have hijacked #SaveTheChildren, a community meant to raise awareness about credible safety resources for kids in danger. Here's more context.
Five years later, Anthem is still paying for its big hack
New York's attorney general on Tuesday announced that Anthem had agreed to pay $39.5 million in penalties and fines to various states for the 2015 hack that exposed sensitive personal data on some 79 million people. It's an example of how big companies in multiple sectors are being forced to defend their information security practices in litigation. There have now been multiple lawsuits, a HIPAA-related fine and an indictment of an alleged Chinese hacker following the Anthem hack. The health insurer said the multi-state inquiry was the last open investigation into the incident. Sean Lyngaas has the details.
DHS prepares to consolidate SOCs with NOCs
The Department of Homeland Security's new CIO, Karen Evans, says she's leading an effort to consolidate its network operations centers and security operations centers to ensure services remain available when analysts are investigating a cybersecurity incident. Evans says the network operations security center (NOSC) model represents a shift from the department's traditional incident response, where the SOC's goal typically is to take the system offline until the problem can be identified and fixed. "It's the next evolution of providing and managing risk to keep the business going while we are then analyzing, being aware of and being able to protect our operations," she says. Dave Nyczepir has more at FedScoop.
CISA's struggles with information sharing
DHS also has to think about incidents outside the federal government, of course, and a new report identifies some challenges. The department's Cybersecurity and Information Security Agency has increased the number of participants in a threat-sharing program with the private sector, but is struggling to share quality data, DHS's inspector general says. The lack of progress stems from short staffing and limited sharing of threat data from the private sector to CISA, the report says. The agency says it is taking steps to improve its threat-sharing program. The information-sharing struggles date back years. Read the IG's findings.
The U.S. intelligence community's gaps on China
The House Intelligence Committee released a report Wednesday urging the U.S. intelligence community to shake up how it approaches China. "Absent a significant realignment of resources, the U.S. government and intelligence community will fail to achieve the outcomes required to enable continued U.S. competition with China on the global stage for decades to come, and to protect the U.S. health and security," the report states. The report touches on China's domestic surveillance, its export of digital authoritarianism, and the country's innovations and cyber-operations targeting defense contractors. Read the committee's report here.
Tweet Of The Day