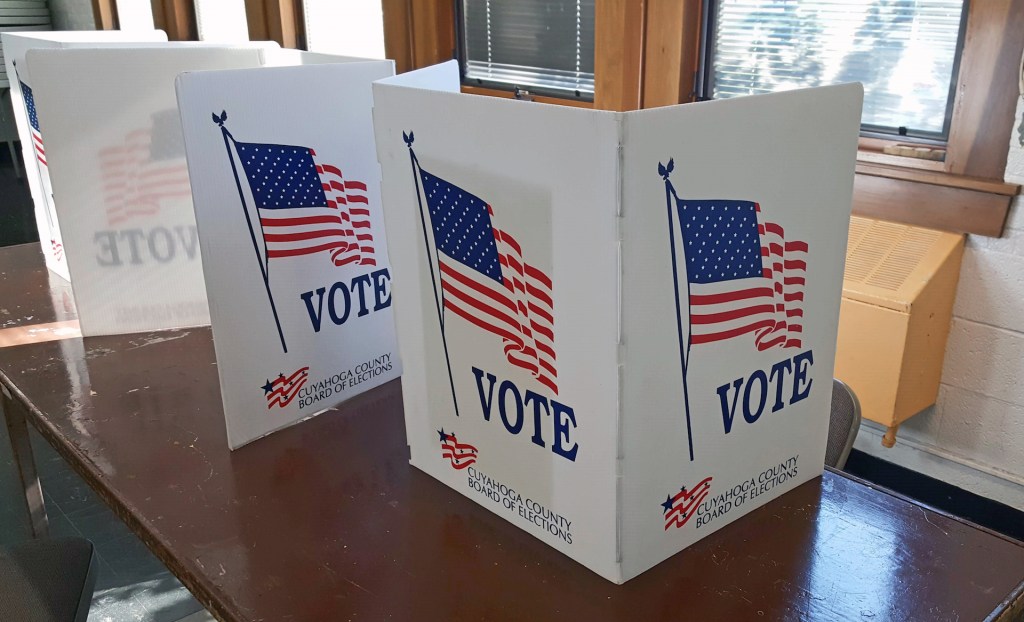 Fear not, dear voter
For the second time in a week, U.S. national security agencies have publicly reassured voters that election systems are being guarded from hacking and that the integrity of the vote is intact. A advisory from the FBI and DHS's Cybersecurity and Infrastructure Security Agency said hackers continue to probe voter registration systems, but those threats "remain localized and were blocked, minimal or easily mitigated." The assurances contrast with President Donald Trump's baseless assertions that the vote could be tainted by fraud. Sean Lyngaas explains the advisory.
A Message From AWS Educate
With over 1,500 institutions and hundreds of thousands of students who use AWS Educate, we wanted to take you on a trip around the world and highlight how students are learning and innovating with the cloud. Learn more.
Whack-a-troll
Votes are one thing, opinions are another. Facebook traced three networks of newly removed fake accounts to either Russia's notorious troll farm or its intelligence services. The accounts, which were pumping out information aimed at users from the U.S. to Turkey, weren't directly targeting elections, but a Facebook executive said the company was wary of the actors' changing tact. The announcement comes as U.S. officials have tried to steel the American public for an unpredictable election marked by disinformation from both foreign and domestics sources. Sean has this one, too.
Cutting down on confusion
It's not just the feds and social media companies who are absorbed with protecting voters. State election officials around the country who are trying to oversee contentious elections that are playing out against a backdrop of an ongoing pandemic, racial tensions and, in many states, massive expansions of absentee and early voting. And though election officials have spent the past four years making investments in stronger cybersecurity policies and new voting equipment, the landscape over which misinformation and disinformation can spread has never been broader. Kentucky Secretary of State Michael Adams talked with StateScoop about the challenges. Benjamin Freed has the interview.
Army tests port security
Cybersecurity experts from the U.S. military and the private sector have spent recent weeks working with two American cities to test their ability to respond during a simulated cyberattack layered with several simulated physical disruptions. The virtual exercise, which has feigned malware and ransomware attacks against targets in Charleston, South Carolina, and Savannah, Georgia, is aimed at testing participants' ability to defend against digital threats while simultaneously facing scenarios such as a cargo ship accident and the failure of 911 systems. The U.S. Army wrapped up the exercise, known as Jack Voltaic 3.0, this week. Shannon Vavra has the story.
APT40 apparently digs the commercial cloud
A hacking group that has been linked to China was hosting malicious apps on Microsoft's Azure cloud service, according to the company's security team. Their research resulted in the takedown of 18 apps from Azure, and they discovered that the group — known as Gadolinium, APT40 or Leviathan — also had shifted some of its toolkit from custom code to open source malware. Microsoft took action against the intrusions in April. The attackers, like so many others trying to breach the networks of large organizations, went after targets via spear phishing, Microsoft said. Joe Warminsky has more.
EINSTEIN caught a big one
A hacker used "sophisticated" malware to steal data from an unidentified federal agency's network, according to a new report from CISA. The federal EINSTEIN intrusion detection system flagged a "recent" potential breach, and CISA's incident response team responded with help from the target agency. The attacker used compromised credentials to implant malware that evaded the agency's security software and gained persistent access by exploiting firewall weaknesses. Analysts couldn't determine how the attacker obtained the credentials. FedScoop's Dave Nyczepir has the report.
Tweet Of The Day