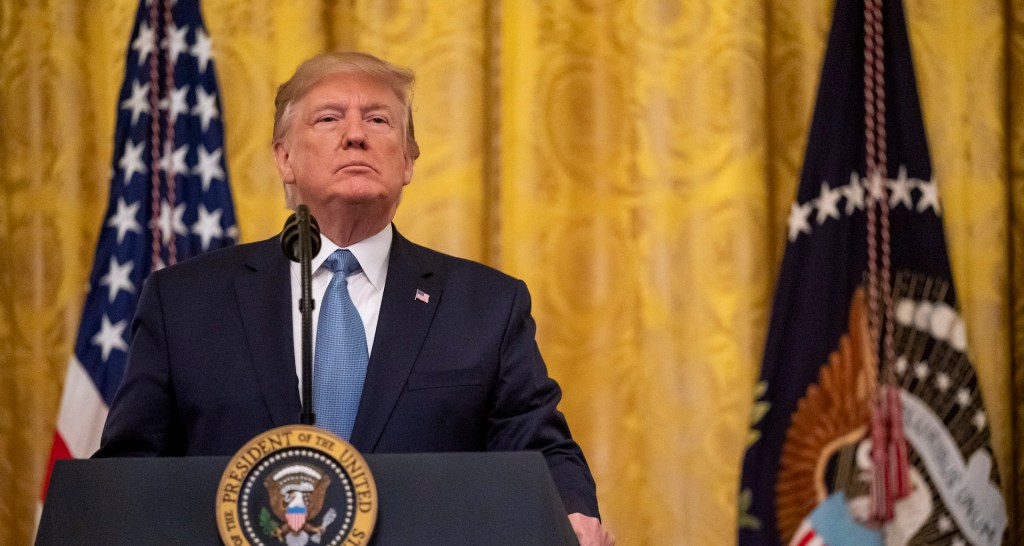 About that CrowdStrike reference...
President Donald Trump asked Ukrainian President Volodymyr Zelenskiy in July for a "favor" in helping locate a "server" linked with security company CrowdStrike, according to unclassified notes of the call released Wednesday. CrowdStrike famously helped the Democratic National Committee investigate its 2016 breach, an incident the company blamed on two Russian hacking groups. Trump has long alleged a DNC server is "missing," a notion which appears to be based on an unsubstantiated conspiracy theory that CrowdStrike was involved in some kind of cover-up with the DNC to hide something in 2016. But in reality, there are no machines linked with the DNC breach that are actually missing, and instead of one server, there were actually more than 140 servers the DNC decommissioned in June of 2016. Shannon Vavra explains.
A Message From AWS Educate
With over 1,500 institutions and hundreds of thousands of students who use AWS Educate, we wanted to take you on a trip around the world and highlight how students are learning and innovating with the cloud. Learn more.
Suspected Iranian hackers are trying to infect U.S. vets
Attackers are impersonating a hiring site, Hire Military Heroes, to target veterans looking for job opportunities only to hit them with malware, according to research from Cisco's Talos Group. Veterans are prompted to click a link, then download a desktop application. While an installation process appears to be underway, the program actually is downloading two malicious binaries. The fake app eventually tells users it has encountered an error, while the hackers collect data from breached machines and install a remote access trojan. Talos researchers say the group is the same group Symantec identified last week, Tortoiseshell, which has been stalking Saudi Arabian IT companies. The group allegedly is connected to Iran's Islamic Revolutionary Guard Corps. The blog is here.
Facebook won't flag misleading political statements before 2020
Nick Clegg, vice president of global affairs and communications, said Tuesday the company doesn't view itself as a "referee" in political debates, reiterating the rationale underpinning a policy in which politicians are exempted from Facebook's third-party fact-checking program. "However, when a politician shares previously debunked content including links, videos and photos, we plan to demote that content, display related information from fact-checkers, and reject its inclusion in advertisements," he added. This update comes after Twitter said it would flag abusive behavior  from users with more than 10,000 followers. Here's more context.
One Methbot suspect guilty, another set to plead today
Sergey Ovysannikov, a key player in the Methbot advertising fraud ring, admitted his role in the scheme in a federal courtroom Tuesday, becoming the first member of the conspiracy to plead guilty in the U.S. The 30-year-old Kazakh man appeared wearing a brown jumpsuit and spoke mostly in English as he read a statement saying he knew the accused ringleader, and that he realized the group was defrauding American companies. Prosecutors are seeking a sentence of at least 21 years and a $14 million fine under the terms of the plea deal. U.S. Magistrate Judge Steven Gold said Ovysannikov's deportation from the U.S. will be "virtually" inevitable upon his release. Yevgeniy Timchenko, Ovysannkiov's subordinate in the operation, is scheduled to enter his own plea Wednesday afternoon. Jeff Stone was in the courtroom.
Parsing Kremlin code for more clues
Alleged Russia-backed operatives behind the Zebrocy malware are back. The group launched a phishing campaign against diplomatic targets in Eastern Europe and Central Asia, researchers from ESET said Tuesday. Attackers seem to be implementing their malicious code in various programming languages to avoid detection. But ESET's research wasn't the only Russian hacking news of the day. Analysts with Check Point Software Technologies and Intezer crunched 2,000 malware samples and found that Russian hacking groups typically don't share tools, perhaps out of fear of burning their operations. Sean Lyngaas has the report.
Microsoft publishes secure voting tools online
Microsoft just posted its open-source software development kit, intended to make voting more secure, on GitHub. ElectionGuard is supposed to make it easier for third-parties to tally ballots and verify that election results are accurately counted. Individual voters also can ensure their ballot was counted correctly, according to Microsoft Vice President for Customer Security & Trust Tom Burt. Major voting system manufacturers have not signed on to use ElectionGuard, but Burt says some of the major firms are considering it. Shannon has been on the case.
Texas forcing security training for state workers
Information technology officials in Texas are starting the process of implementing a law passed earlier this year mandating that nearly all state and local government employees complete annual cybersecurity training. All state workers who perform at least 25% of their duties using a computer and all local government employees with access to a municipal computer system or database will be required to undergo the training under the law. All elected and appointed officials must go through the process, no matter how much or little they use technology to perform their jobs, the law states. StateScoop's Benjamin Freed has more details.
Raytheon's Mark Orlando on what to expect from DC CyberWeek
Raytheon's Chief Technology Officer of Cyber Protection Solutions joins Greg Otto to highlight all of the topics that will be discussed during DC CyberWeek.
Tweet Of The Day