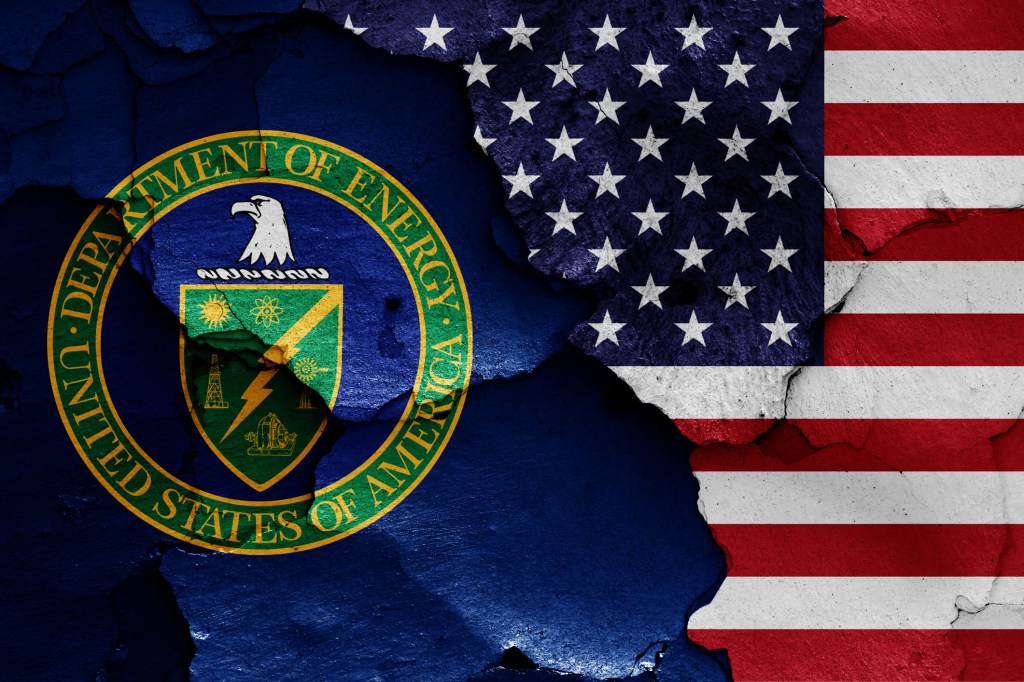 A senior cyber official in DOE is stepping down
Bruce Walker, a Department of Energy assistant secretary who focuses on cybersecurity, is leaving his post at the end of the month to work at a security-focused nonprofit. Walker has been central to the department's efforts to protect U.S. utilities from state-sponsored hackers in the last three years. He also was a driving force behind a White House directive to keep agencies and companies from installing risky foreign-owned equipment in the electric sector. Sean Lyngaas has the scoop.
A Message From AWS Educate
With over 1,500 institutions and hundreds of thousands of students who use AWS Educate, we wanted to take you on a trip around the world and highlight how students are learning and innovating with the cloud. Learn more.
Accused Iranian hackers are indicted
Two Iranian nationals have been charged in connection with a government-linked hacking operation that's hit organizations in the U.S., Europe and the Middle East as well as Iranian dissidents and human rights activists, the Justice Department says. The attackers allegedly targeted universities, nongovernmental organizations and nonprofits to steal hundreds of terabytes of data, including information about national security, foreign policy, intelligence, nuclear information and the aerospace sector. The announcement comes amid a sweeping effort from the U.S. to reveal a series of alleged Tehran-linked hacking campaigns, with more charges to come, CyberScoop has learned. Shannon Vavra has the latest.
NSA chief is concerned about influence operations
Foreign influence operations are "the next great disruptor" in the U.S. intelligence community, according to Gen. Paul Nakasone, the director of the NSA. Planting misinformation and spreading disinformation are attractive ways for American adversaries to spread confusion in the U.S., in part because they can be inexpensive and they allow the opportunity to sow discord while operating below the level of armed conflict, Nakasone said during remarks at a virtual summit. It's an issue that he predicted will be around for years to come. Shannon explains.
Bitcoin scam results in theft of $17 million, indictments
A federal grand jury returned indictments against two Russian men accused of using a combination of phishing messages and spoofed websites to steal virtual currency from users at three cryptocurrency exchanges. Danil Potekhin and Dmitrii Karasavidi allegedly stole $16.8 million by gathering victims' credentials from spoofed websites, affecting more than 150 people. The Treasury Department also enacted sanctions against two men. Jeff Stone has the court documents.
The evolution of security and networking
Organizations can no longer deliver services at scale and still defend against today's cybersecurity threats without rethinking their approach to security. Ken Xie, cofounder and CEO of Fortinet, sits down with us to discuss what that approach must look like and which primary capabilities organizations must integrate into their operations to more effectively secure their enterprises. Read more from Ken Xie.
Big tech firm cuts ties with Belarus amid censorship
Sandvine, an internet routing and networking company, says it will stop doing business with Belarus after realizing that government was using its products to suppress information during a bloody crackdown on protesters. Belarus has been in turmoil following an election marred by allegations of fraud in which President Alexander Lukashenko claimed victory. State security forces have arrested thousands of people and subjected hundreds to torture, according to Human Rights Watch. Sandvine reportedly played a key part in Lukashenko's attempt to stifle the flow of information. Sean is watching the developments.
Tweet Of The Day