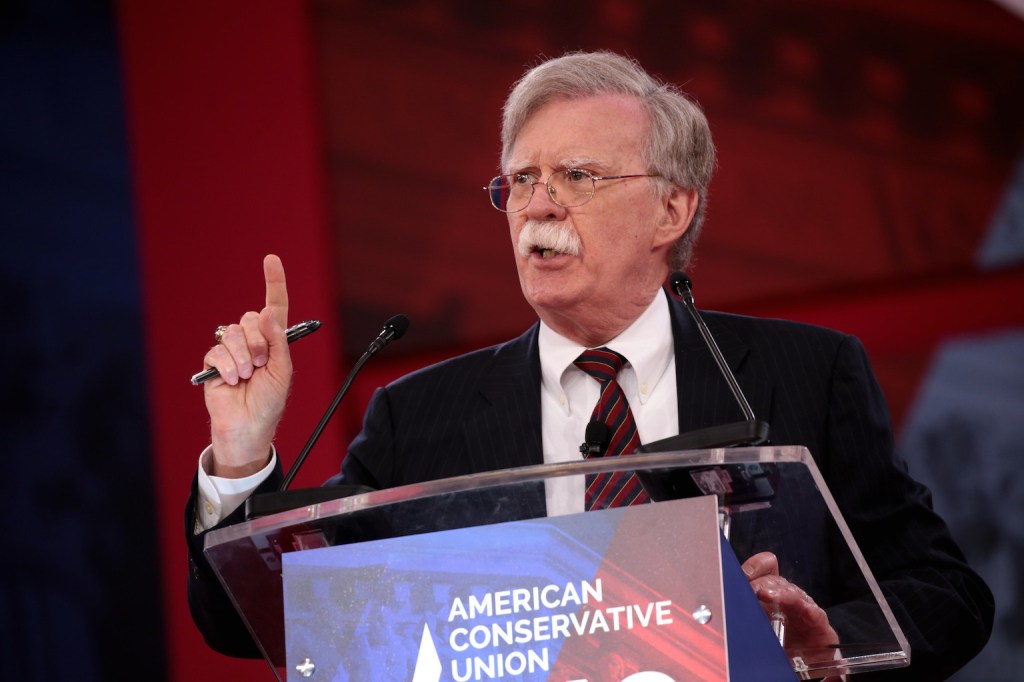 Bolton is all about 'defending forward'
President Donald Trump's former national security adviser John Bolton said Tuesday Russia and China are "undoubtedly" working to interfere in the 2020 presidential election in the U.S. The comment, which Bolton shared in response to a question from CyberScoop about offensive cyber-operations, comes days after ODNI revealed a whole host of foreign governments, including Russia, China, and Iran, are trying to exert influence over the U.S. presidential election this year. Bolton declined to discuss the details of a presidential finding that gives CIA more leeway to run destructive and disruptive operations, but said he thinks it is "entirely legitimate" for the U.S. to strike back on adversaries to impose a cost that exceeds their actions against the U.S., which he says can serve as a deterrent. Shannon Vavra digs in.
A Message From AWS Educate
With over 1,500 institutions and hundreds of thousands of students who use AWS Educate, we wanted to take you on a trip around the world and highlight how students are learning and innovating with the cloud. Learn more.
Federal CISO is hanging it up
Grant Schneider, whose federal IT career began in the early 1990s in the Pentagon's spy agency, is leaving his post as the government's chief information security officer to join the law firm Venable. Schneider was called in to the Office of Personnel Management to help the agency recover from its massive hack in 2014, and quietly had a big impact on cybersecurity policymaking at the National Security Council ever since. Schneider joins other former federal cybersecurity officials at Venable, including Ari Schwartz, a top NSC adviser in the Obama administration. Sean Lyngaas has more details.
The final report
President Trump's 2016 campaign manager was closely tied to a person the U.S. considers a Russian intelligence officer, and may have been involved in the Russian hack-and-leak operation targeting Hillary Clinton's campaign in 2016, the Senate Intelligence Committee said in a bipartisan report. Paul Manafort hired Konstantin Kilimnik, a Russian national and Ukrainian political operative, years ago to manage his consulting office in Ukraine. While Special Counsel Robert Mueller previously said Kilimnik had "ties" to Russian intelligence, the bipartisan report identifies him as a Russian intelligence officer. Shannon has more.
Apple aims to improve app security
The company's App Attest API, a new software tool meant to "protect against security threats to your app on iOS 14 or later, reducing fraudulent use of your services," according to a bulletin to developers. App Attest API generates a cryptographic key on a user's device that aims to authenticate that an app is what it appears, and ensure that a phone isn't transmitting user data to a fraudulent app designed to steal their usernames and passwords or other information. Jeff Stone explains.
Ritz Carlton guests scammed after breach
After hackers stole data from the Ritz Carlton hotel chain's dining reservation system, someone started calling past guests to ask for the credit card information. The hotel confirmed that attackers struck on Aug. 12, only for scammers to call up people who booked a table to "confirm" their financial information. One woman said she received a suspicious phone call one day before she was scheduled to have dinner, with number even spoofing the actual hotel. The BBC looks closer.
NYC aims to secure the coronavirus age
A group of cybersecurity fellows attached to New York University convened online for an annual exercise held in conjunction with New York City Cyber Command, the citywide agency tasked with defending municipal networks and residents from digital threats. The Cyber Simulated Threat Response and Incident Knowledge Exercise used the resources of a city-run cyber range to test the fellows' abilities to detect and mitigate attacks against government, educational and corporate organizations, especially with most people still working remotely. Benjamin Freed covers it at StateScoop.
Tweet Of The Day