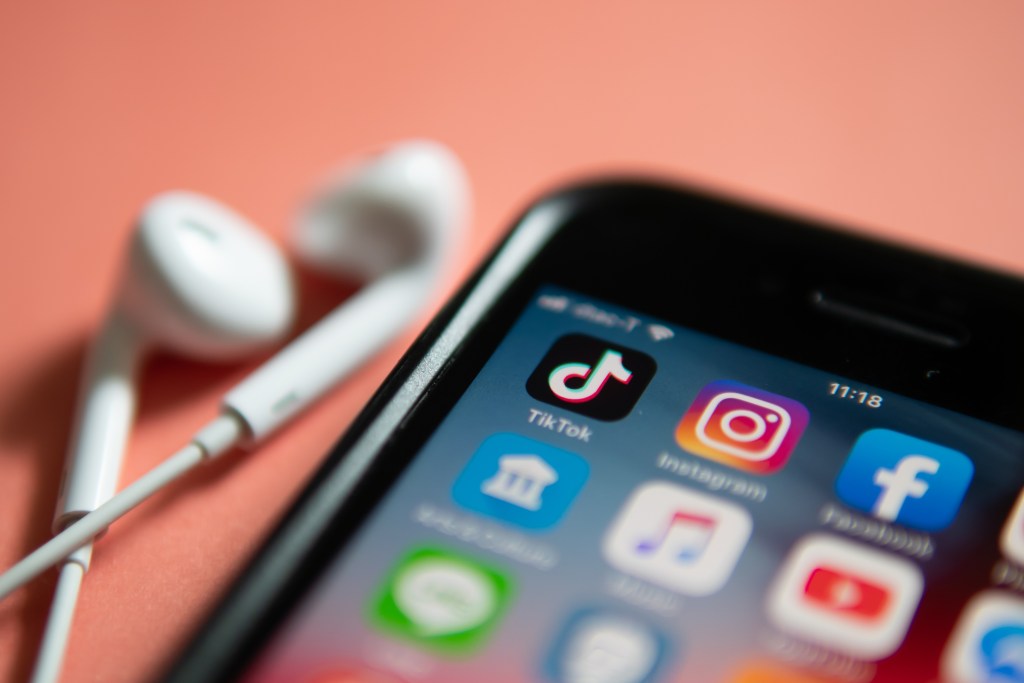 It finally happened
President Donald Trump issued two executive orders Thursday that prohibit conducting transactions with Chinese tech firms ByteDance and Tencent as of Sept. 20. The two companies own widely popular applications — ByteDance owns video-sharing app TikTok, while Tencent operates messaging service WeChat — that have been characterized as national security threats. Experts across the tech world are confused as to what "transactions" means within the EO, and worried that banning Tencent could have repercussions far beyond WeChat. Greg Otto has it all.
A Message From AWS Educate
With over 1,500 institutions and hundreds of thousands of students who use AWS Educate, we wanted to take you on a trip around the world and highlight how students are learning and innovating with the cloud. Learn more.
Taiwan's chip industry is struck by hackers
A hacking group that appears to be based in China has spent two years scouring the networks of top semiconductor firms in Taiwan, looking for trade secrets. The campaign exploited VPN connections and weak authentication measures to breach least seven firms, CyCraft Technology, a Taiwan-based firm, said during Black Hat. Analysts say the campaign, which reportedly hit a sprawling campus of computing firms in northwest Taiwan, shows how the tech sector's most prized data is sought out by well-resourced hacking groups. Sean Lyngaas has more details.
Facebook removes accounts posing as Black Trump supporters
Facebook removed a group based in Romania that aimed to inflate engagement on topics like the upcoming presidential election, conservative ideology and the Trump campaign. The same network also posted its support for QAnon, the far right conspiracy movement that's categorized Democratic politicians and celebrities as Satan-worshipping child sex traffickers. The accounts formed one of nine inauthentic networks that Facebook said it removed as part of its monthly takedowns. Jeff Stone has the latest.
How to get an ATM to spit out cash
Thanks to a pair of zero-day vulnerabilities in popular ATM tech, hackers could be pilfering customers' sensitive banking information or withdrawing hefty wads of cash, according to research from Red Balloon Security that will unveiled at DEF CON this weekend. If exploited properly, one of the flaws in Nautilus Hyosung America ATMs would allow attackers to essentially empty the machines. The other issue would allow hackers to point a vulnerable ATM to a hacker-controlled server, which could allow them to steal credit card numbers. Shannon Vavra gets inside.
Free intel on Intel
Chip giant Intel is investigating the leak of what appears to be a 20 GB cache of internal documents, some of which are marked "confidential," after it appeared on various messaging platforms and data hosting sites. An Intel spokesperson says the data looks to be from the company's Resource and Design Center, which hosts information for customers, partners and other external parties. The cache, dubbed "Intel exconfidential Lake," is mostly comprised of training manuals and other technical documents for various software and firmware development kits. And it may be the first of what researchers believe could be a series of leaks. Greg is watching.
The State Dept. loses a key cyber mind
The U.S. State Department's Deputy Assistant Secretary for Cyber and International Communications and Information Policy, Rob Strayer, is stepping down. As the State Department's top cyber diplomat, Strayer has lobbied European counterparts to ban Huawei in their 5G networks over cybersecurity concerns, and worked on establishing cyber norms since he began the role in 2017. Strayer will join the tech trade association the Information Technology Industry Council as Executive Vice President of Policy. Read the announcement here.
US financial regulator hits up Capital One for $80 million
The Office of the Comptroller of the Currency announced an $80 million fine against Capital One for the bank's failure "to establish effective risk assessment processes" before a 2019 data breach. A hacker exploited the companies "deficiencies" to access information about 106 million customers and credit card applicants. Capital One reported $28.6 billion in total revenue in 2019. Jeff explains.
Tweet Of The Day