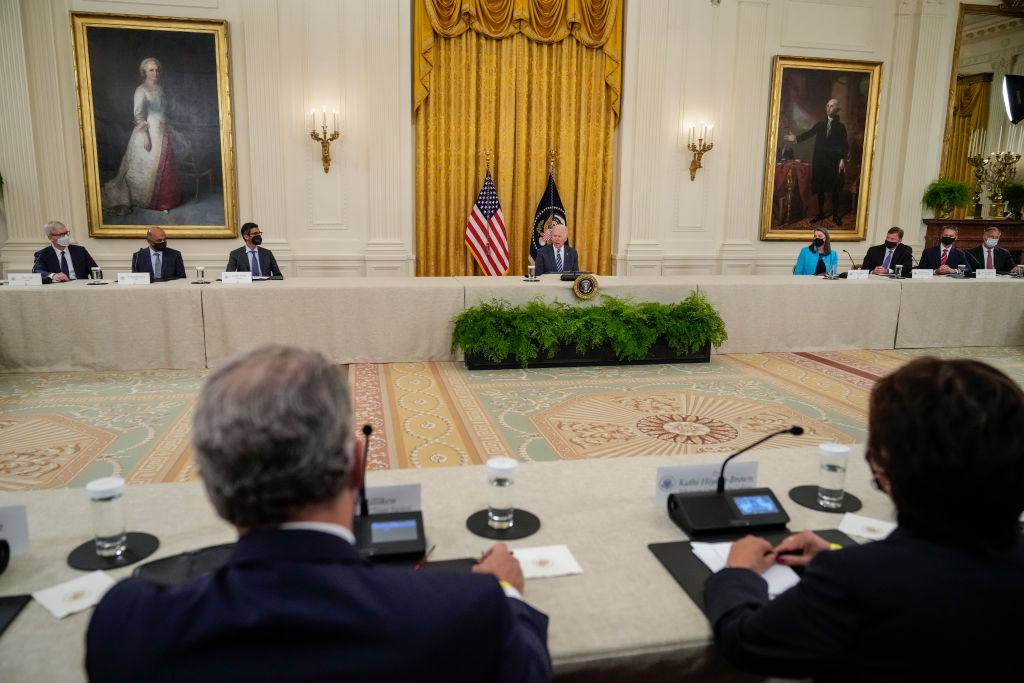 White House private sector cyber summit tally
The White House and private sector emerged from a cybersecurity summit Thursday with a few plans of action. It was supply chain and natural gas security initiatives in the case of the administration, and billions of dollars in cyber spending and other commitments in the case of industry. The event saw the likes of leaders from Amazon, Apple, U.S. Bancorp, Resilience and the education sector attend, and breakout discussion sessions that cabinet secretaries led for the assembled business chiefs. Tim Starks broke it down.
A Message From AWS Educate
With over 1,500 institutions and hundreds of thousands of students who use AWS Educate, we wanted to take you on a trip around the world and highlight how students are learning and innovating with the cloud. Learn more.
Don't sleep on the education news, either
Higher education institutions announced new investments in cybersecurity on Wednesday as part of the flood of initiatives declared at the high-profile White House cybersecurity meeting. Leaders from the University of Texas system, Washington's Whatcom Community College and Tougaloo College, a private Historically Black institution in Mississippi, attended the meeting, along with the nonprofits Code.org and Girls Who Code. Education announcements focused on growing the pool of professionals prepared to handle growing cybersecurity threats. The White House estimates vacancies in nearly half a million public and private cybersecurity jobs. Emily Bamforth looks closer at EdScoop.
Meet the CyberScoop 50 nominees
Voting for the CyberScoop 50, a list of influential security leaders compiled by the community and CyberScoop staff, is underway. The goal of the effort is to recognize key people who are making proactive change and building consensus for infosec at a time when cyber represents a "core" aspect of U.S. national security, as President Biden put it during a speech Wednesday. The winners will be announced in the coming months. Check out the full list here.
Watchdog IDs agencies looking into facial recognition tech
At least 10 U.S. government agencies are undertaking research and development work into facial recognition technology, according to a new report by the Governmental Accountability Office. The study published on Tuesday identified a range of projects across government currently underway, from experiments with new forms of enhanced staff identification to research on the impact of race and aging on the accuracy of the technology. Out of 24 agencies surveyed by GAO, 19 reported using facial recognition technology. The most common uses for it were digital access and domestic law enforcement. FedScoop's John Hewitt Jones is on it.
TikTok is trying to fix its image on cyber
TikTok is joining several other tech companies in backing a new career-training initiative by the National Cyber Security Alliance, an industry-backed organization that promotes cybersecurity education. The social-media company plans to use its video platform to share content from the alliance's Cybersecurity Education and Career Resource Library, a new suite of materials encouraging college students — as well as K-12 students, teachers, veterans and other groups — to learn the skills needed to fill an estimated 359,000 cybersecurity job openings across the United States and 3 million jobs globally, figures that are projected to grow in future years. Benjamin Freed has more.
Tweet Of The Day