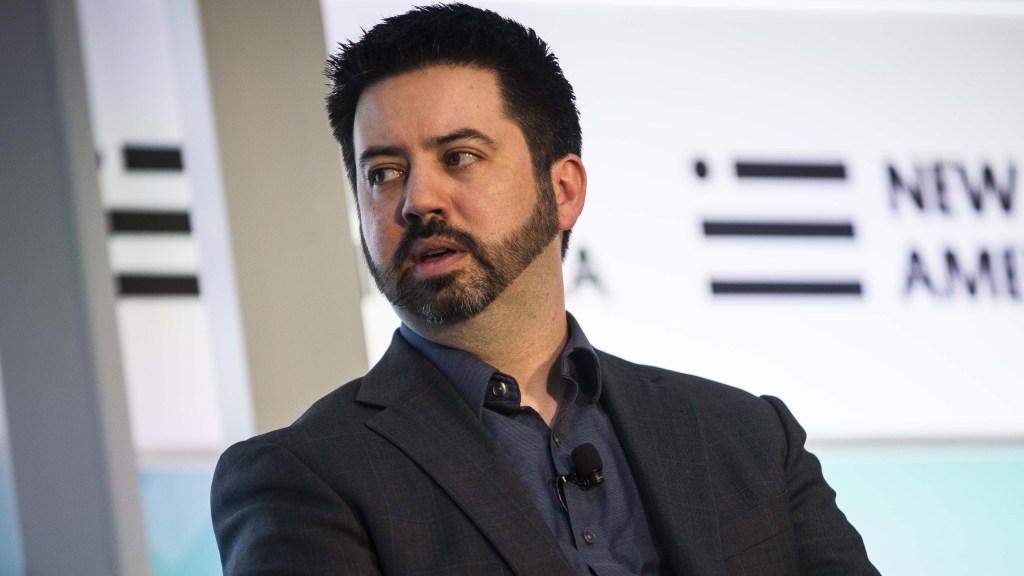 DHS brings security brains aboard
The Department of Homeland Security is ramping up its efforts to protect medical organizations from hackers during the coronavirus pandemic by hiring multiple security specialists with strong ties to the health care sector, CyberScoop has learned. As the race for a vaccine intensifies, DHS's Cybersecurity and Infrastructure Security Agency is turning to Josh Corman, who has long evangelized for medical-device security, to help expand the agency's attempts to secure private-sector networks during the pandemic. Rob Arnold, a former private executive focused on small business' cybersecurity, is also joining CISA to advise on how COVID-19 has changed cyber risk for critical infrastructure companies. Sean Lyngaas has the story.
A Message From AWS Educate
With over 1,500 institutions and hundreds of thousands of students who use AWS Educate, we wanted to take you on a trip around the world and highlight how students are learning and innovating with the cloud. Learn more.
Foreign influence is nothing compared to current US politics
Twitter said it's removed 7,000 accounts associated with the QAnon conspiracy, and that it will limit the circulation of roughly 150,000 more as part of an effort to curb disinformation on the site. It's a big move meant to slow "swarming," in which QAnon accounts engage in coordinated harassment against other users. Reminder: QAnon is a right-wing conspiracy theory spreading the idea that Donald Trump is engaged in a fight against "elites" who supposedly worship Satan and kill children in secret. At least 66 current and former congressional candidates for the 2020 election have endorsed the theory. NBC News broke it down.
You'll never guess who prosecutors blame for a cyber-espionage effort
Two men conspired with Chinese intelligence agencies to steal data from a range of U.S. targets in the medical and defense sectors, including an effort to breach firms working on a potential vaccine for the coronavirus, the Justice Department says. The suspects stole terabytes of information from computers around the world while based in China. The campaign pre-dates the coronavirus pandemic, though COVID-19 research was a recent focus, and spotlights the way Beijing allegedly co-opts regular citizens for intelligence work. Jeff Stone has the court documents.
Time to work together
In the last few weeks, the Ripple20 vulnerabilities have once again brought the challenge of securing IoT and OT devices to the forefront, underscoring the risky supply chain of software and hardware components that serves as the foundation for many of these devices. In this op-ed, Forescout's Ellen Sundra writes on how to rethink IoT security as an industry, all the way from manufacturing to the mitigation of vulnerabilities. Read the op-ed in full.
Dollars are dwindling
Fewer face-to-face meetings between security startups and potential investors contributed to a steep decline in the number of venture capital deals since COVID-19 spread throughout the world. Investments in early stage cybersecurity companies fell by 37.7% during the second fiscal quarter of 2020, compared to the same time period in 2019, according to a financially-focused paper published by the venture firm DataTribe. Early stage investments in the overall technology sector are down by roughly 45% over the first two quarters of this year, according to co-founder Mike Janke. Jeff spoke to Janke.
Do as election officials say, not as they do
State and local election officials have done a "tremendous" job reporting information about potential cyberthreats during the 2020 cycle, says Matt Masterson, a senior adviser at DHS's Cybersecurity and Infrastructure Security Agency. But some, particularly at the city and county level, are also still in the unfortunate habit of not changing default passwords on new equipment or even sharing credentials. That's just the kind of opening attackers would hope for, especially in terms of launching attacks against voter systems ahead of the election. Benjamin Freed has more at StateScoop.
Tweet Of The Day