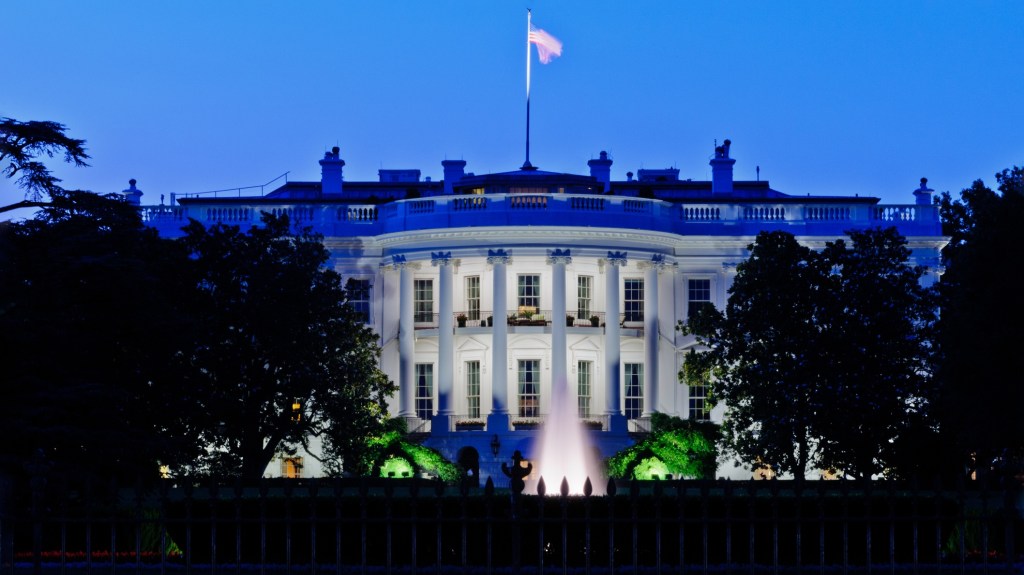 The case for a National Cyber Director
Although the aftershocks of COVID-19 will last for years, one result is already clear — shifting more activity online has increased our society's digital dependence even faster than expected. The federal government's cybersecurity capabilities need to keep pace. How the government organizes across agency lines, sustains interagency coordination, and improve its cyber crisis management is going to become more crucial than ever. In this exclusive op-ed for CyberScoop, former White House Cybersecurity Coordinator Michael Daniel writes that creating a National Cyber Director could address the fundamental issues the government has with coordinating all of its cybersecurity efforts. Read the op-ed here.
A Message From AWS Educate
With over 1,500 institutions and hundreds of thousands of students who use AWS Educate, we wanted to take you on a trip around the world and highlight how students are learning and innovating with the cloud. Learn more.
A WikiLeaks successor drops WikiLeaks files
Distributed Denial of Secrets, a semi-anonymous group of transparency activists, released the AssangeLeaks Tuesday. It's a collection of files that DDoSecrets says is meant to "illustrate how WikiLeaks operates behind closed doors" at a time when WikiLeaks founder Julian Assange is facing criminal charges in the U.S. The disclosure covers the early years of the WikiLeaks organization, dating back at least to 2010. Many of the files are reproduced chat records between pseudonyms belonging to Assange, the convicted hacker Jeremy Hammond and Sigurdur Thordarson, an early WikiLeaks supporter who provided information about the group to the FBI. Jeff Stone has the files.
The CIA has clearance to hack, hack, hack away
In a story that will reverberate around the world, Yahoo News is reporting that the CIA was given powers to launch cyberattacks under a sweeping presidential authorization in 2018. According to the story, the spy agency now has more freedom in both the kinds of operations it conducts and who it targets. Among a host of other things, the authorizations are another bullet point in the decades-long fight over which agencies carry out offensive operations, and what laws give each agency cover to do so. Read the Yahoo story here.
Microsoft fixes its third serious vulnerability this month
Microsoft has issued a patch for a severe and "wormable" Windows Domain Name System Server vulnerability that could allow attackers to execute arbitrary code against targets and gain control of targets' entire IT infrastructure. The vulnerability, which was uncovered by a researcher at Check Point, would allow hackers to intercept and interfere with users' emails and network traffic, tamper with services, and steal user credentials, by exploiting Windows' DNS Server. The flaw, CVE-2020-1350, is the third serious vulnerability Microsoft has addressed this month. It was rated 10 on the Common Vulnerability Scoring System. Shannon Vavra has more details.
Wal-Mart sued after data surfaces on dark web
A proposed class action lawsuit accuses Wal-Mart of violating California's new privacy law by failing to protect customer information. The crux of the suit rests on the notion that hackers accessed Wal-Mart's website to steal customer names, addresses, financial information and other data. The suit states that "the dark web is replete with stolen Wal-Mart accounts for sale." The company said it will fight the claims in court. Bloomberg Law covered the news.
Veterans Affairs needs cyber help
The Department of Veterans Affairs is on the hunt for a managed service provider that can help find and track emerging technology critical to network defenses, according to a recent request for information. The RFI noted the VA needs strong network protection and cyber tools to "protect Veteran data against malicious cyber adversaries." The VA wants the MSP to do "horizon scanning and tech scouting" on technologies that the department could incorporate into its IT systems. With the sensitive health and personal information the VA manages, cybersecurity has been critical to its work. But officials at the department have acknowledged gaps in its network protection. Jackson Barnett has more at FedScoop.
Tweet Of The Day