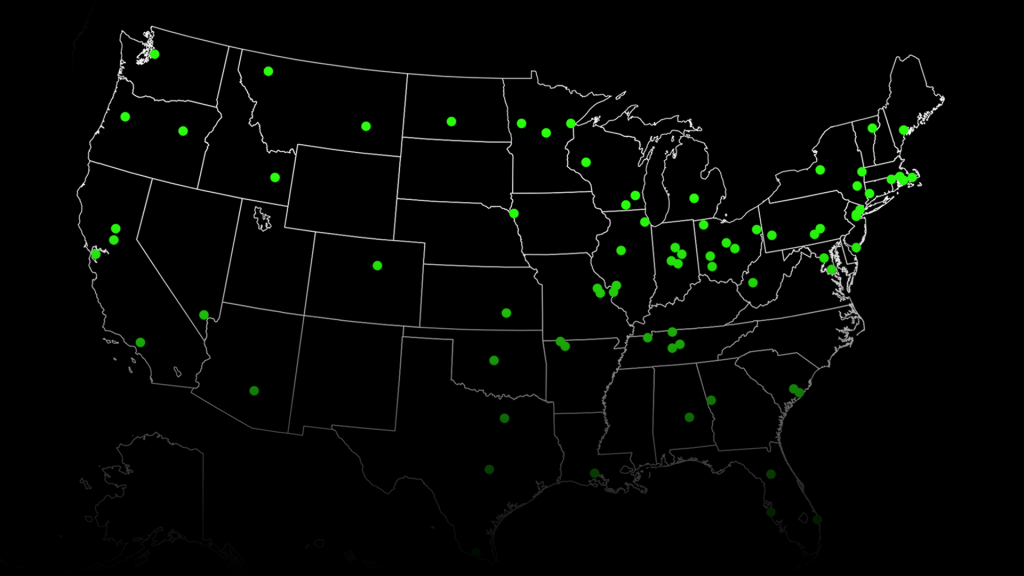 Ransomware dipped when everyone started staying home
Ransomware attacks against state and local governments and public education systems appeared to fall in the first half of 2020 compared to last year, coinciding with the emergence of the COVID-19 pandemic, cybersecurity researchers said. As more public-sector employees have gone back to work, and with a new school year approaching, the rate of attacks is starting to climb again. One analyst said it's possible that the observed drop-off in attacks was the result of cybersecurity issues being overshadowed by the health crisis. Benjamin Freed explains at StateScoop.
A Message From AWS Educate
With over 1,500 institutions and hundreds of thousands of students who use AWS Educate, we wanted to take you on a trip around the world and highlight how students are learning and innovating with the cloud. Learn more.
If a prison sentence wasn't enough...
Facebook removed the personal account and the Instagram page belonging to Roger Stone, the longtime Trump associate recently convicted of seven felonies, amid ongoing scrutiny over the company's failure to enforce its own rules. Facebook said it will remove the accounts as part of a larger action against the Proud Boys, which the Southern Poverty Law Center has designated as a hate group. The network was most active between 2015 and 2017, Facebook said, and promoted WikiLeaks' disclosure of the emails hacked from the Democratic National Committee in 2016. In one case in June 2016, one of the accounts advertised a link to an Infowars article about the release of the Democrats' plan to defeat Trump. Jeff Stone (no relation!) has more context.
Brazilian crooks escalate the coronavirus scams
Brazil had a reputation as a hotbed for cybercrime before the coronavirus pandemic. Now, cybercriminals in the South American country seem to be going into overdrive. Researchers with IBM and Recorded Future have uncovered a slew of spamming and phishing campaigns that show no signs of abating. Attackers are taking advantage of WhatsApp's popularity in Brazil to propagate their malicious code to entire contact lists at a time. The activity has prompted a warning to American expatriates from the U.S. Embassy in Brazil. Sean Lyngaas reports on the story.
Scammers use known scam tools to keep the scams scammin'
A group of cybercriminals known for its targeting of fintech companies has obtained some of its tools from the malware-as-a-service provider Golden Chickens — the same dealer used by other financially motivated hackers such as FIN6 and Cobalt Group, according to new research from ESET. The hacking group, which uses malicious software known as Evilnum, targets companies around the world, namely in Australia and Canada, researchers said. It's part of a growing body of research emerging on the group of attackers, following prior findings from Prevailion and Palo Alto Networks. ESET offers some analysis.
Cyber gurus talk infosec to SCOTUS
The Computer Fraud and Abuse Act, a much-maligned anti-hacking law, is getting its day in Supreme Court, and security pros are pleading with the justices not to criminalize research that's the public interest. A group of researchers and lawyers urged the court in a legal brief that an overly broad interpretation of the CFAA could chill important research into voting systems and other critical infrastructure. "This case has rallied many together because of the possibility of better protecting researchers from the legal jeopardy they fear," Chris Wysopal, one of the letter's signatories. Sean has the details.
Tweet Of The Day