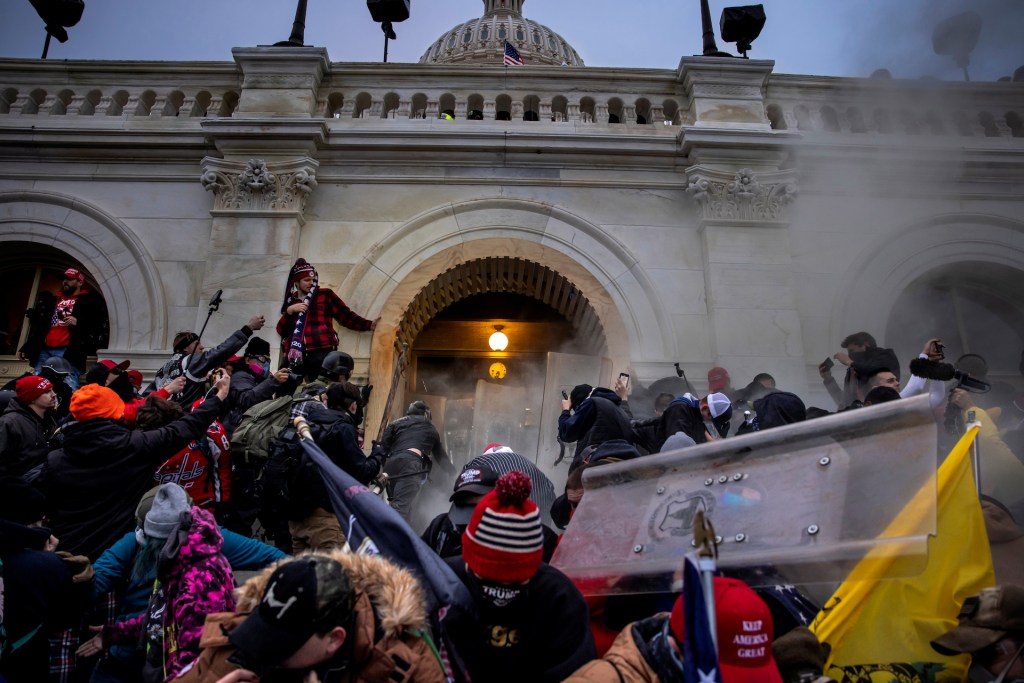 Hackers targeted U.S. journalists ahead of Jan. 6 Capitol riot
Chinese hackers targeted political journalists in the days leading up to the Jan. 6 attack on the Capitol, researchers with cybersecurity firm Proofpoint said Thursday. The revelations were part of an overall look at a range of state-backed hackers targeting reporters and media organizations around the world, or posing as journalists in order to target other victims. The hacking campaigns emanating from China, North Korea, Iran and Turkey highlight how journalists are juicy targets for state hackers, as they're constantly talking to and soliciting information from a range of people around the world. AJ Vicens has more.
A Message From AWS Educate
With over 1,500 institutions and hundreds of thousands of students who use AWS Educate, we wanted to take you on a trip around the world and highlight how students are learning and innovating with the cloud. Learn more.
DHS completes first cyber board review
The Department of Homeland Security's inaugural Cyber Safety Review Board released its first report Thursday, issuing a set of 19 recommendations in response to the widespread Log4j vulnerability that continues to affect networks around the world. As part of the review, the CSRB engaged with 80 organizations and individuals including the Chinese government. Chinese officials confirmed that Alibaba shared the vulnerability with the Chinese government on Dec. 13, three days after CISA issued an advisory in response to observations of the vulnerability in the wild. Chinese officials did not say if the government had punished the company in any way. Recommendations from the board included increasing funding for open source software security and more agency coordination. Tonya Riley reports.
The 2022 CyberScoop50 Awards nominations are now open!
The awards celebrate and honor the accomplishments of cybersecurity leaders in both the public and private sectors. These people are responsible for protecting vital networks, information and critical infrastructure. Through their hard work, ingenuity, and creativity, they aim to fend off hackers, stay ahead of adversaries and protect American networks. Nominate today.
Cryptocurrency mixers see all-time highs of illicit funds
A nearly two-fold increase in funds sent from illicit addresses has accelerated an increase in mixer use, researchers at Chainalysis found. The increase indicates that the technology that can obfuscate the currency continues to be highly attractive to cyber criminals. The report specifically highlights transactions from Russian dark net market Hydra and more recently the Lazarus Group, a group of North Korean state-backed hackers. Financial regulators have taken note. The Treasury Department in May sanctioned popular mixer Blender.io for processing $20.5 million of the $620 million the Lazarus group stole from the Axie Infinity project. Tonya has this one, too.
Army awards Lockheed next phase of critical cyber, EW and intel platform
The Army has awarded Lockheed Martin a $58.8 million contract for the next phase of an effort to pave the way for the first brigade-organic cyber, electronic warfare and signals intelligence platform to be delivered to soldiers. The Terrestrial Layer System-Brigade Combat Team (TLS-BCT) is a Stryker-mounted system that will provide indications and warning, force protection and situational awareness, as well as offensive capabilities to deny, degrade and disrupt adversary systems. Mark Pomerleau from FedScoop with the story.
Planning a robust response to cyber threats with a zero-trust mindset
With constant cyberthreats and security incidents evolving in complexity and scale, how can government agencies protect themselves in modernized IT environments while continuously maturing security protocols to meet zero trust? A new white paper outlines near-term tactics to energize government agencies' cybersecurity efforts and zero trust implementation. Download the white paper.
Tweet Of The Day