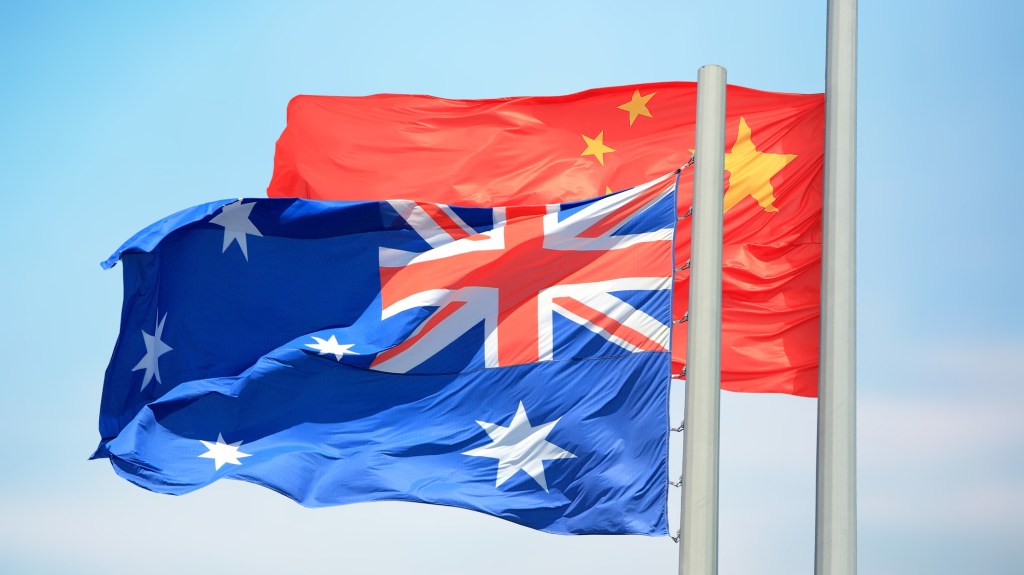 Who could possibly be hacking Australia?
Government agencies and private companies in Australia are experiencing a "sophisticated" cyberattack carried out by a nation-state, according to Prime Minister Scott Morrison. Morrison says "all levels of government" and a number of critical businesses are dealing with malicious activity that is accelerating in severity after beginning months ago. Specific details about the incident are scarce, and Morrison has declined to name the government behind the attacks, the motive or the exact nature of the incident. Senior government officials are pinning the blame on China, which already is denying any involvement with a bizarre statement. Jeff Stone has the latest.
A Message From AWS Educate
With over 1,500 institutions and hundreds of thousands of students who use AWS Educate, we wanted to take you on a trip around the world and highlight how students are learning and innovating with the cloud. Learn more.
North Korean hackers don't want to get lost in the news cycle
North Korean-linked hackers appear to be building malicious files that could help access and remotely control victim computers, according to research from South Korea-based ESTSecurity. Although targets of the Kimsuky group campaign are unclear, the hackers use documents that imitate the logo of the Blue House of South Korea. Tensions between North and South Korea have become inflamed in recent days after the North demolished an inter-Korean liaison near their border. Find the research here.
Facebook is trying to prove it can police itself
The social media company said it is taking legal action against software developer Mohammad Zaghar and his company, Massroot8, for allegedly operating a service that compelled Facebook users to provide their personal information. Zaghar's company would ask users for their username and password, then scrape the site for data about their friends, using a bot to sneak past Facebook's security controls and collect vast amounts of data quickly, according to the suit. The company sued MGP25 Cyberint Services for selling automation software that produces fabricated likes and comments on Instagram. The Spanish firm made money by mimicking the Instagram app while using code that connected outsiders to actual Instagram accounts, Facebook said. Jeff walks you through it.
Enabling secure remote work by embracing Zero Trust
When it comes to achieving a Zero Trust IT operating environment, CIOs confront a range of question on how to tackle such a massive undertaking. Steve Faehl, Microsoft's U.S. security CTO shares Microsoft's story on how they confronted those same questions and were able to establish a set of Zero Trust security principles internally. Read more for Steve Faehl.
Chrome extensions used in mass spying operation
Obscure internet companies often have an outsize impact on security. Take Galcomm, an Israel-based domain registration company you've probably never heard of. On Thursday, researchers from Awake Security accused Galcomm of approving more than 15,000 malicious or fake domains that were used to hack unsuspecting users. Galcomm denied the allegations, but there's a lot more to the story. Sean Lyngaas explains.
Accused scammer did it for the IRS refunds
Six years after Justin Sean Johnson allegedly hacked the University of Pittsburgh Medical Center, federal prosecutors have charged him with wire fraud, aggravated identity theft and conspiracy. Johnson is accused of selling the medical center employees' Social Security numbers and addresses to others who claimed hundreds of thousands of dollars in fake IRS tax refunds. In announcing Johnson's arrest, the Secret Service cast his behavior as part of a pattern of cybercriminal activity against the health care sector. Sean has more details.
Tweet Of The Day