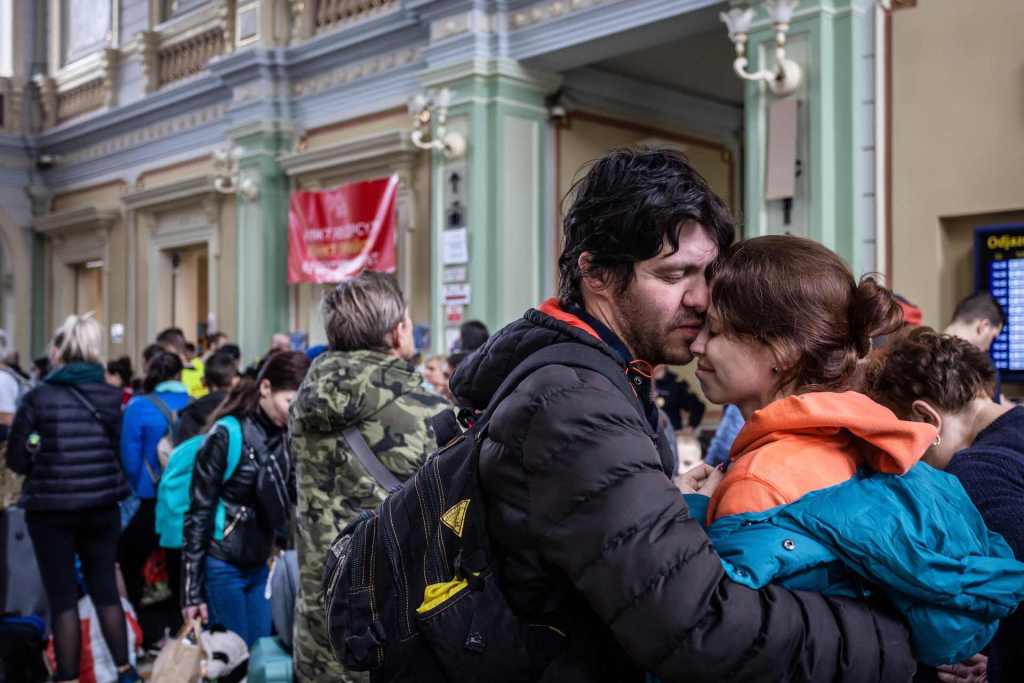 GhostWriter disinfo op at it again
The long-running GhostWriter disinformation operation — previously linked to the Russian-allied government of Belarus — tried to spread a rumor that Ukrainian male refugees in Poland would be rounded up and sent back to Ukraine to fight on the frontlines, researchers with cybersecurity firm Mandiant said Thursday. The operation, which played out over June 16 and 17, included fake documents that were boosted by popular pro-Russian hactivist personas and reported on as factual by Russian media outlets. The fake documents were also distributed via email, according to a Polish government agency that warned of the ongoing disinformation effort. AJ Vicens got the exclusive.
A Message From AWS Educate
With over 1,500 institutions and hundreds of thousands of students who use AWS Educate, we wanted to take you on a trip around the world and highlight how students are learning and innovating with the cloud. Learn more.
Google outs hackers-for-hire
Google's Threat Analysis Group on Thursday shared findings on a segment of the commercial surveillance space it calls hack-for-hire, made up of private companies and hackers who infiltrate targets on behalf of clients. To illustrate the nature of the threat, Google researchers shared examples of these hackers working in India, Russia and the United Arab Emirates. Some of the hackers blatantly shill their services, boasting of conducting "Corporate Espionage" as a service, while others are more discreet. The Google research lands the same day that Reuters published a sprawling investigation into mercenary hackers' role in litigation battles around the world. Check out the findings.
Marine Corps releases new doctrine on information
The Marine Corps on Wednesday released its latest doctrinal publication focused on information, putting it on a level footing with other aspects of warfighting. Marine Corps Doctrinal Publication-8, Information, aims to describe the purpose and mechanics of using information as a warfighting tool for the entire service. Mark Pomerleau has more details.
Biden administration says abortion data disclosed to law enforcement must be reported to HHS
The Biden administration released reproductive health care guidance Wednesday that states that in most cases it would be impermissible for abortion providers and hospitals to share abortion data with law enforcement, in the wake of the Supreme Court's controversial decision last week to overturn Roe v. Wade. The guidance from the Department of Health and Human Services states that if, for example, a health care provider reports to law enforcement that a pregnant individual is planning to get a legal abortion then this disclosure would be a breach of the law and require HHS's Office for Civil Rights to be notified along with the individual affected.   Nihal Krishan has the story.
Research award establishes sole-source provider of post-quantum cryptography for agencies
The Small Business Innovation Research program awarded QuSecure a Phase III contract, establishing the company as the sole-source provider of post-quantum cryptography for more than a dozen federal agencies Wednesday. QuSecure is the first quantum security-as-a-service company to achieve Phase III, intended to commercialize its software solution, QuProtect, which uses quantum-resistant cryptography to protect communications and data on any device. Read more from Dave Nyczepir.
Multiple state employment sites down after attack on third-party vendor Geographic Solutions Inc.
Workforce and unemployment sites are down in multiple states after a cyberattack on third-party vendor Geographic Solutions Inc. Several states have reported that the outages, which began as early as Sunday in Nebraska, are a result of a cyberattack against the company. The South Florida Sun-Sentinel also reported that the outage is due to an attack on GSI. Find out more from Emily Bamforth.
Tweet Of The Day