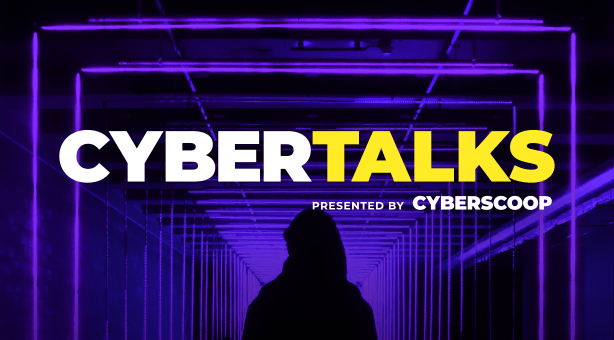 Justice Department hasn't asked for Russian help in finding DarkSide
There'd be little point in asking anything of Russian law enforcement in pursuit of the hackers who forced the shutdown of Colonial Pipeline, according to a top Justice Department official. The Russian government is "not just tolerating this," John Demers said at CyberTalks, presented by CyberScoop. "They're actively getting in the way of U.S. law enforcement efforts to combat this type of hacking." Demers' comments, which were recorded two weeks before the Putin-Biden summit, show how little optimism some U.S. officials have that Russia will change its behavior. Sean Lyngaas interviewed Demers.
A Message From AWS Educate
With over 1,500 institutions and hundreds of thousands of students who use AWS Educate, we wanted to take you on a trip around the world and highlight how students are learning and innovating with the cloud. Learn more.
How FireEye attributed the SolarWinds hacking campaign to Russian spies
Careful data collection, specific keyword searches and the type of breach were factors that FireEye used to determine that Kremlin-sponsored hackers were behind one of the largest cyber-espionage operations in recent years. The first revelations about what would come to be known as the SolarWinds campaign — in which spies exploited the federal contractor to breach nine U.S. government agencies — occurred in early December 2020, when FireEye announced that hackers had stolen its security testing tools. The Milpitas-based company discovered that SolarWinds software was affected during the course of its own investigation, sparking examinations throughout U.S. national security circles that remain ongoing. "We learned it's fair game to hack the supply chain," CEO Kevin Mandia said during CyberTalks. Jeff Stone has more.
Secret Service official urges ransomware victims to come forward
The only way to turn the tide against a spate of ransomware attacks is for victims to be more open with law enforcement, a Secret Service official said during CyberTalks. "I think it's a very small number of cases we actually hear about," said Stephen Nix, assistant to the special agent in charge. "If we don't hear about it, we can't help you and we can't help the next person." Panelists also broke down emerge trends in ransomware following the Colonial Pipeline shutdown. Sean moderated the panel.
A ransomware raid in Ukraine
Ukrainian authorities said Wednesday they've taken action against a hacking outfit that was responsible for roughly half a billion dollars in digital extortion in recent years, in a rare example of law enforcement disrupting accused ransomware scammers. Six unnamed suspects are accused of infecting organizations in the U.S. and South Korea with the Clop ransomware. Investigators previously linked prior Clop activity to TA505, a financial hacking group, and a messy data breach at Accellion, in which hackers leveraged access to an IT vendor to threaten a number of its partners. Jeff writes.
There's a new top antitrust and privacy enforcer in town
President Biden named new Federal Trade Commission commissioner Lina Khan as chair of the agency just hours after she was confirmed by the Senate. Khan has been a staunch critic of Amazon, Google and Facebook, accusing them of abusing their market power. Biden's pick is a warning shot to big tech companies that his administration will put close scrutiny on their marketplace behavior and consumer privacy practices. Tonya Riley reports.
SEC, First American settle up over data exposure
First American settled with the Securities and Exchange Commission for nearly $500,000 over its 2019 data leak. That incident exposed more than 800 million document images, some of which contained sensitive personal information. According to the SEC, the real estate title insurance giant's information security personnel knew about the vulnerability that led to the exposure but didn't fix it or notify senior company officials. First American neither admitted nor denied the charges in the SEC order. Tim Starks has the news.
Tweet Of The Day