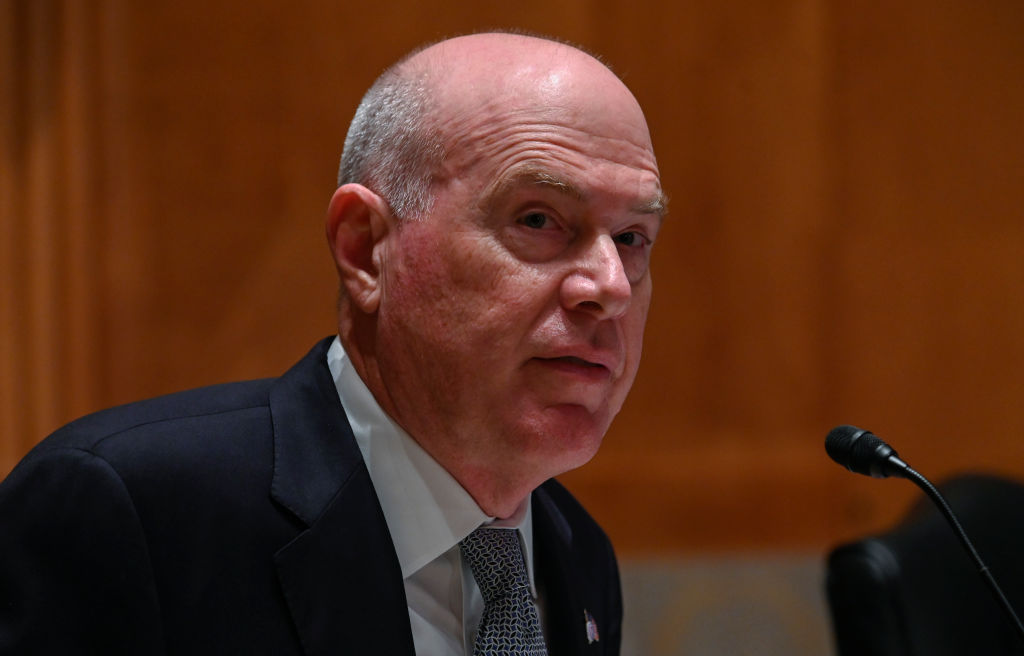 Colonial Pipeline CEO: no plan for ransomware before attack
Congress admonished Colonial Pipeline CEO Joseph Blount on Tuesday for not doing more to protect the major fuel line. Appearing before the Senate Homeland Security and Governmental Affairs Committee, Blount defended the company's decision to pay the ransom and keep it confidential for some time, and he expressed support for any additional regulations that helped improve the security of critical industries. He faces Congress for round two at noon on Wednesday, this time before the House Homeland panel. Tonya Riley has Tuesday's action.
A Message From AWS Educate
With over 1,500 institutions and hundreds of thousands of students who use AWS Educate, we wanted to take you on a trip around the world and highlight how students are learning and innovating with the cloud. Learn more.
From Beijing to Moscow, with love
While it doesn't get as much coverage in U.S.-centric cyber discussions, there is plenty of cyber-espionage going on between China and Russia. One of the more recent, and intriguing, examples came when suspected Chinese hackers breached multiple Russian government agencies last year. Russia's FSB put out a rare report on the incidents, a move that analysts say has plenty of political overtones as Biden prepares to press Putin on cybercrime. Sean Lyngaas writes.
Researchers warn that new ransomware group could pose national security threats
A new ransomware group that Palo Alto Networks researchers have dubbed "Prometheus" is most frequently targeting the manufacturing industry. The activity comes amid ongoing concern about the effect of ransomware on national security and global supply chains after incidents at Colonial Pipeline and the meat-processing corporation JBS. The ransomware claims 30 victims in a dozen countries, Palo Alto Networks said. Tonya has the news.
A case made for Russian Hollywood
A U.S. indictment unsealed last week confirmed what security researchers had long suspected: From the ashes of Dyre sprung TrickBot, a piece of malicious code that has caused untold financial costs by infecting tens of millions of computers worldwide. TrickBot's roots lie in a mysterious 2015 raid on a Moscow film studio. It's an example of the long tail of lax law enforcement in Russia. Sean dug in.
CISA launches platform to allow hackers to report flaws in federal tech
The Cybersecurity and Infrastructure Security Agency has launched a vulnerability disclosure platform that will allow federal agencies to identify cybersecurity flaws with the help of ethical hackers. The platform will be available to all civilian agencies overseen by CISA, and is intended to allow government departments to take advantage of the skills of civilian cybersecurity experts, often known as white-hat hackers. In the private sector, white-hat hackers use their skills to identify and report weaknesses in companies' cyber defenses. FedScoop's Dave Nyczepir is on it.
Cyber incident at NYC law department is not ransomware, officials say
New York Mayor Bill de Blasio and other city officials said Tuesday that a cybersecurity incident at the city's legal bureau is not a ransomware attack, but that an investigation is ongoing. The New York City Law Department, the 1,000-lawyer agency that represents local officials and agencies in court, reported Monday having "connectivity" problems, including loss of access to its email services, after it had to shut down its internal networks on Sunday. Benjamin Freed covered the news at StateScoop.
Headaches at UK government, NYTimes caused by outage, not attack
The homepage of the U.K. government was among websites affected Tuesday by an outage at content delivery network Fastly. Gov.uk was unavailable to some users for more than an hour, along with those of major news organizations including the New York Times, Bloomberg, and the Financial Times. Content delivery networks are a key part of the global internet infrastructure and provide servers that improve the performance and availability of web services to users in different locations. Media content is often cached at a CDN server so that it doesn't have to be fetched on the original server every time a user loads a web page. FedScoop's John Hewitt Jones has this one.
Tweet Of The Day