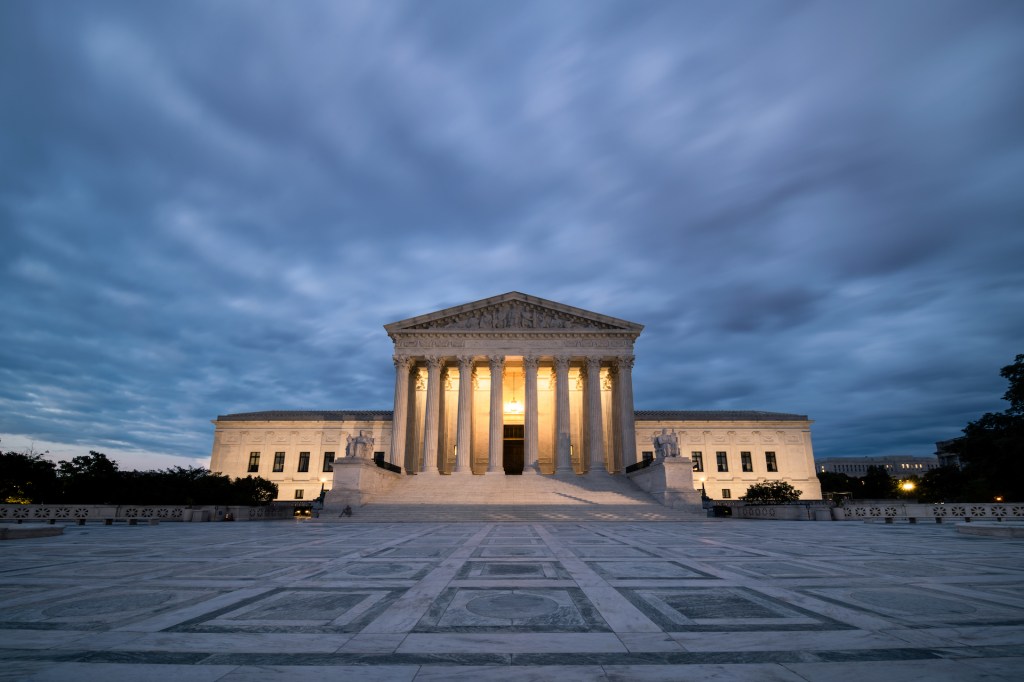 Supreme Court' first major CFAA ruling
The Supreme Court on Thursday ruled 6-3 that someone who improperly uses a system that they're allowed to access isn't in violation of the nation's biggest anti-hacking law. It's a narrower reading of the Computer Fraud and Abuse Act because, as Justice Amy Coney Barrett wrote for the majority, going the other direction "would attach criminal penalties to a breathtaking amount of commonplace computer activity." The case in question involved former Georgia police officer Nathan Van Buren, who was accused of looking up license plate data in a law enforcement database in exchange for bribes. Tonya Riley has it covered.
A Message From AWS Educate
With over 1,500 institutions and hundreds of thousands of students who use AWS Educate, we wanted to take you on a trip around the world and highlight how students are learning and innovating with the cloud. Learn more.
REvil ransomware gang is to blame for JBS hack, FBI says
A prolific ransomware operation known as REvil is to blame for a ransomware attack against the global meat supplier JBS, the FBI said Wednesday. REvil, also called Sodinokibi, is an infamous hacking group perhaps best known for launching digital extortion attacks against Apple and a biotechnology firm that was researching methods of slowing the coronavirus, among other victims. In a statement, the FBI said it is "working diligently to bring the threat actors to justice" following a May 30 breach at JBS that forced the temporary closure of meat processing facilities in the U.S., Canada and Australia. The company is resuming most operations Thursday. Jeff Stone has the latest.
FireEye selling parts of itself to private equity firm
FireEye is selling its security products business for $1.2 billion to Symphony Technology Group, which will leave the cybersecurity giant's forensic intelligence services as a standalone company under the Mandiant name. The separation will help Mandiant focus on its automated intelligence services and ramp up global expansion, FireEye CEO Kevin Mandiant said. The deal is pending regulatory approval. Tonya has this one, too.
Sensitive patient data exposed in hospital hack
While the extortion of meat giants and pipelines dominate headlines, cybercrooks continue to shake down hospitals a year and a half into the pandemic. Sturdy Memorial Hospital, in southern Massachusetts, thought it had an agreement with hackers: In exchange for a ransom, the attackers would delete the hospital data they stole. That may not have happened. Sean Lyngaas reports.
Microsoft, Hart InterCivic partner on ElectionGuard
Microsoft's ElectionGuard project for making elections more secure and transparent now has its biggest partner yet. Hart InterCivic, one of the big three election vendors, will participate in a pilot to incorporate ElectionGuard in its Verity system, although some details on when and where remain vague. The question will be whether harder mathematical proof verifying election results will sway election fraud conspiracy theorists. Tim Starks has the details.
Why combining FIDO2 and PKI provides broader enterprise-wide security
The landscape for authenticating users has clearly taken on new and more dynamic contours. It's not just people accessing enterprise resources, but there is a dramatic increase in the volume of non-human entities seeking access to enterprise resources. While FIDO2 authentication standards are great for streamlining the user experience, CISOs will still need PKI to manage machine identity and trusted interactions across the enterprise, according to a new CyberScoop report. Read more.
Tweet Of The Day