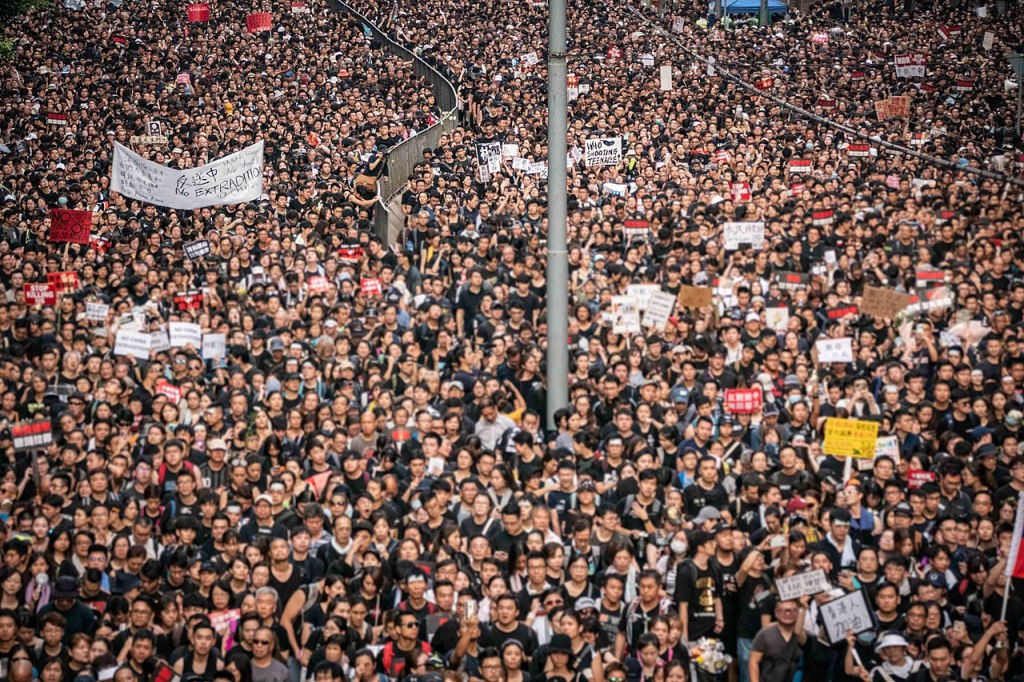 China using Taiwan, Hong Kong for disinfo experiments
The Chinese government has adopted known disinformation techniques and utilized social media harassment campaigns to try to increase its influence in Asia, according to new findings that add to a growing body of research. In recent months, two distinct Chinese internet campaigns have sought to influence public opinion with fake news ahead of an election in Taiwan, and intimidate pro-democracy protesters in Hong Kong by posting their personal data online. Both efforts mimic similar Russian operations, and reflect how governments' use of social media for propaganda efforts have become an everyday reality for much of the world's population. Jeff Stone has more context.
A Message From AWS Educate
With over 1,500 institutions and hundreds of thousands of students who use AWS Educate, we wanted to take you on a trip around the world and highlight how students are learning and innovating with the cloud. Learn more.
A renewed front in the encryption debate
Not even an extraordinary health crisis can dampen the battle between law enforcement and privacy groups over access to encrypted communications. Advocates from the American Civil Liberties Union and Electronic Frontier Foundation asked a judge to unseal a federal court ruling which rejected a U.S. government effort to force Facebook to decrypt voice calls. The public has a right to know about how U.S. prosecutors tried to force Facebook to decrypt the calls in a 2018 investigation of the MS-13 gang, and why a judge rejected the prosecutors' effort, plaintiffs argue. The Department of Justice says unsealing the decision could compromise investigations. No ruling on the documents is in sight, but it's an epic standoff worth watching. Sean Lyngaas explains.
Spies spent four years in the Play Store
Hackers with suspected links to the Vietnamese government have been using the Google Play Store to distribute malware for the last four years, according to Kaspersky research published Tuesday. The targeted Android espionage campaign affected roughly 300 devices in nearly a dozen countries, including Vietnam, suggesting the hackers are running both domestic and foreign surveillance collection missions. Researchers say with "medium confidence" the espionage campaign is connected to a known hacking group called OceanLotus, or APT32. Shannon Vavra has more.
Investors pour cold water on FireEye
Shares of security vendor FireEye fell by 5% last night after the company said during an earnings call it would layoff 6% of its staff and shared an outlook that failed to meet investors' expectations. The layoffs are meant "to more closely align expenses to the company's projected revenue, position the company for improved operating performance, and allow the company to increase investment in the growth areas of the business," it said. CEO Kevin Mandia said the layoffs were planned before the coronavirus pandemic struck. Meanwhile, revenue rose to $224.7 million, up from $210.5 million during the same quarter last year. MarketWatch has more numbers.
Malware lurks in some movie torrents
Tens of thousands of internet users in Spain, Mexico and South America have downloaded pirated copies of "Contagion," "John Wick 3" and other movies which come bundled with malware, according to a Microsoft security warning. Since April 11, some bootleg movie files on torrent websites have come with a strain of malware that hackers are using to try to exploit a victim's machine to generate cryptocurrency. The attempted attacks coincide with a 41% increase in traffic to piracy websites in the U.S., and a 62% increase in Spain, since February, according to the British anti-piracy firm Muso. Jeff talked to Microsoft.
That FBI "fine" is actually from hackers
Criminals are posing as the FBI in an effort to extort mobile phone users in Eastern Europe for $500 each, Check Point says. Crooks are encrypting data on Android phones, accusing victims of possessing illegal pornography, then claiming their personal details have been sent to an FBI data center. It's actually an upgraded piece of malware that's been around for years. Analysts say deploying ransomware on mobile phones is less profitable for criminals compared to infecting PCs, but that isn't stopping them from trying. Sean covered the news.
Tweet Of The Day