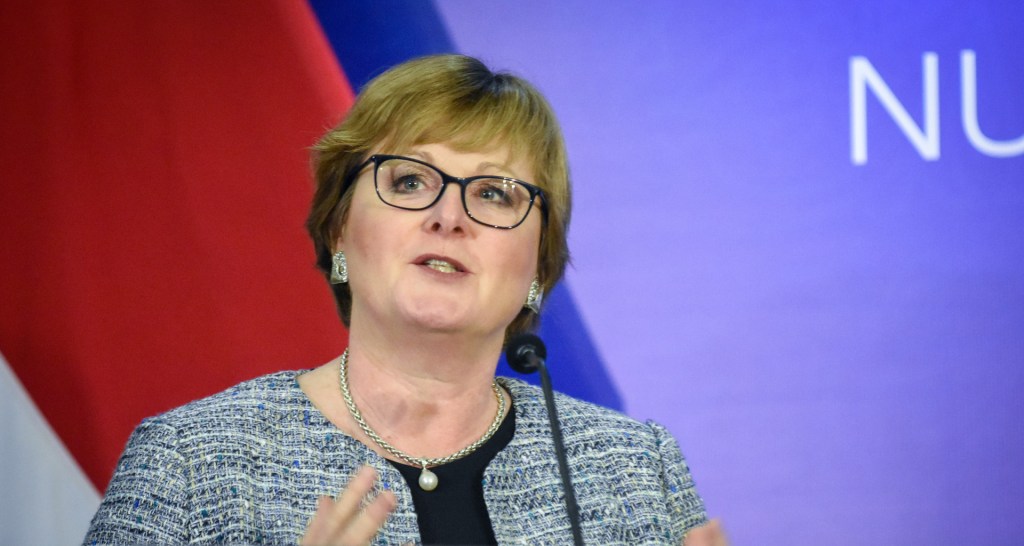 Australia goes on offense against coronavirus scams
As governments around the world consider their options for cracking down on scammers exploiting the coronavirus pandemic, Australia is touting one of the more muscular approaches. The country's lead agency for cyber-operations on Tuesday said it was breaking into criminal computer networks to disrupt their ability to profit from the crisis. The Aussies have previously not been shy about advertising their offensive capabilities, having spoken at length about hacking the Islamic State terrorist group. Sean Lyngaas has the story.
A Message From AWS Educate
With over 1,500 institutions and hundreds of thousands of students who use AWS Educate, we wanted to take you on a trip around the world and highlight how students are learning and innovating with the cloud. Learn more.
The FBI wants you to be more skeptical of pandemic-themed emails
An FBI bulletin notes that business email compromise attacks — scams in which the perpetrators pose as co-workers or friends, then ask for money — have targeted U.S. municipalities that are trying to purchase supplies to mitigate COVID-19. Another FBI alert noted U.S. businesses have reported $2.1 billion in losses from BEC scams between January 2014 and October last year that were carried out through just two email services. In one recent case, a financial institution received an email from the CEO of a company already scheduled to receive $1 million. The fraudster, posing as the CEO, asked that the transfer date be made sooner "due to the Coronavirus outbreak and quarantine processes and precautions." Jeff Stone has more.
Interpol is responding to ransomware attacks against the health sector
Global law enforcement agency Interpol is warning hospitals that hackers increasingly are launching ransomware attacks against facilities responding to the coronavirus pandemic. Security pros have said they were anxious that hackers would targeted already-overwhelmed hospitals to demand extortion fees. The fear has become as reality. Interpol said Saturday it "has detected a significant increase ... against key organizations and infrastructure engaged in the virus response." The agency sent an alert to its 194 member countries about the threat, and said it's already providing technical assistance to investigators who are dealing with this issue through the world. Read it yourself.
Funding flows to a medical security vendor
Medical device security firm CyberMDX on Tuesday said it had secured $20 million in additional funding from investors, including a large European health insurer. CyberMDX, which deploys its security products in hospitals and other health care providers, said it will use the money to invest in its technology and research and to try to expand to other markets. Its services could be in high demand as attackers look to exploit the COVID-19 crisis. Here's the news.
Let's change it up
Threat intelligence has been around as long as the cybersecurity industry itself. Yet the conversation has sounded the same for years. In this episode of Securiosity, Greg Otto talks with Todd Weller, chief strategy officer for Bandura Cyber, about how the community can update the threat intel discussion, and which sectors need to better utilize such tools. Listen here.
Mobile voting advocates turn on Voatz
Voatz, the publisher of a mobile app that's been used in several controversial pilot projects, needs to address its vulnerabilities before it can regain the confidence of election officials, according to Tusk Philanthropies, a foundation that's been working with state and local governments to enable mobile voting. A lengthy audit published March 13 by security firm Trail of Bits revealed that Voatz's app contained 16 "severe" technical vulnerabilities, including the exposure of sensitive user data and improper use of cryptographic algorithms. That review had been sanctioned by the company itself as well as Tusk Philanthropies, which had funded the use of Voatz in elections in the state of West Virginia, and individual counties in Colorado, Utah, Oregon and Washington state. StateScoop's Benjamin Freed gets into the details.
Tweet Of The Day