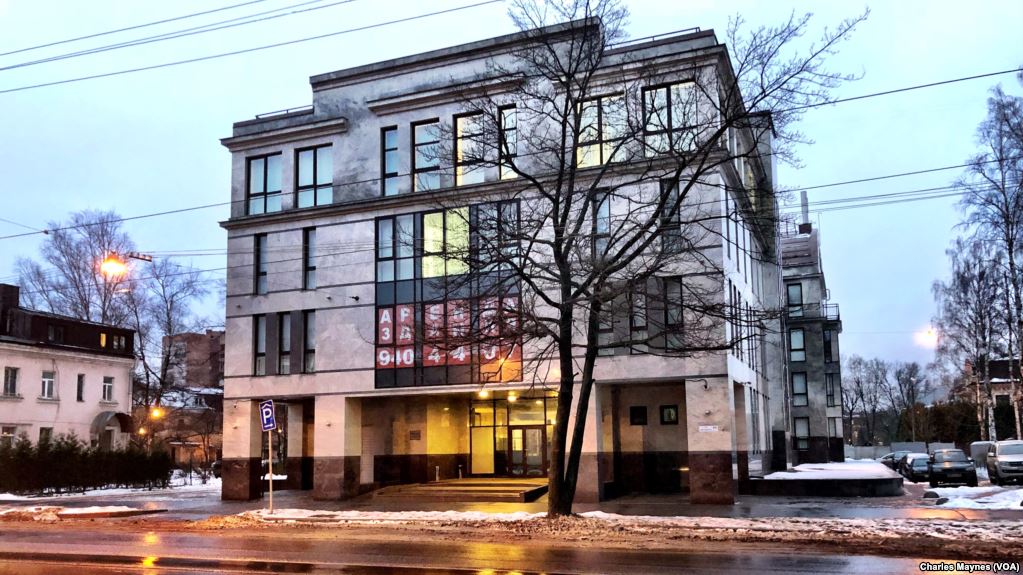 DOJ weighs charges vs. exposing U.S. secrets
U.S. prosecutors said on Monday they would drop criminal charges against two Russian firms accused of funding disinformation efforts ahead of the 2016 election, amid concerns that the companies would weaponize evidence in the trial to boost future operations. DOJ charged Concord Management and Concord Consulting in 2018 as part of Robert Mueller's investigation into Russian meddling in the 2016 presidential election. With a trial set to begin April 6, though, prosecutors filed a motion to dismiss. The abrupt change came after U.S. attorneys had complained they would need to provide the defendants with some details about the U.S. government's sources and methods for its national security investigation. Justice Department officials had expressed trepidation over whether Concord would release or somehow use details about its intelligence-collection for the defendants' own gain. Jeff Stone has more context.
A Message From AWS Educate
With over 1,500 institutions and hundreds of thousands of students who use AWS Educate, we wanted to take you on a trip around the world and highlight how students are learning and innovating with the cloud. Learn more.
DOJ hunting down coronavirus scam scumbags
Scammers who have been taking advantage of the coronavirus pandemic by spreading COVID-19-themed spearphishing emails that contain malware have caught the attention of Attorney General Bill Barr, and he is putting the DOJ on alert. In a memo sent to all U.S. attorneys Monday, Barr urged prioritizing hunting down cybercriminals seeking to exploit fears about the pandemic moving forward. "The pandemic is dangerous enough without wrongdoers seeking to profit from public panic and this sort of conduct cannot be tolerated," Barr said in the memo. The DOJ's Civil Division's Consumer Protection Branch and Fraud Section, as well as the Antitrust Division's Criminal Program, will be on the case. Shannon Vavra has the memo.
Using network modeling for better cyber hygiene and security
When out-of-date configuration rules lurk on organization networks, attackers essentially have a back door to walk into. However, modern network modeling platforms capable of integrating into existing infrastructure help IT departments identify and manage cyber risks and accelerate essential hygiene practices. A new report shares how dynamic network modeling tools simulate past, present and future network connections and rules. Here's the full report.
The Pentagon's response to network strains
As more Defense Department employees start telecommuting, U.S. adversaries are ramping up attacks, an IT official said during a virtual town hall event Monday. The DOD's network is under "unprecedented" demand as the federal government goes to maximum telework capacity. Much of that strain is coming from remote workers streaming music and videos, prompting the department to suspend access to YouTube and encouraging everyone to avoid streaming music. The CIO's office has three tiers of need for teleworkers: those who need access just to their DOD emails; those who need access to their files; and those who need full "office-like experience" to carry on their job. Currently, the CIO's office is working with IT managers across the department to triage network access. Many officials whose work is related to classified information or national security cannot telework. Jackson Barnett has more at FedScoop.
Uzbekistan spyware campaign ramps up
Activists and journalists in Uzbekistan, whom researchers have long claimed are victims of intrusive surveillance, are facing a sophisticated campaign, according to new findings from Amnesty International. Last year, a Canadian nonprofit revealed that a group of unidentified attackers has targeted journalists and human rights defenders in Uzbekistan with spearphishing emails since 2016. In June, the activity escalated, and it now involves trying to leverage spyware against hundreds of people, Amnesty said in research published Friday. The attackers leverage Adobe Flash Player and Telegram Desktop installers to deliver malware that can monitor location, record audio and video, and more. Shannon has the story.
App security company Checkmarx has a new owner. Again.
The private equity firm Insight Partners said on Monday it will sell Checkmarx to Hellman & Friedman, another private equity company, at a valuation of $1.15 billion. Insight has owned Checkmarx since June 2015, when investors injected $84 million into the Israeli firm. Founded in 2006, Checkmarx says it mitigates enterprise security risk by helping developers find vulnerabilities, then fix them. The company is perhaps best known for discovering a number of bugs in connected devices, like Google and Samsung voice assistants. Its researchers also have uncovered issues in the Amazon Echo, and Soundcloud, among other big name services. Jeff has more.
As government offices empty, CISOs get busy
Tens of thousands of employees in multiple states have been told they can work remotely to avoid spreading the coronavirus, with more governors expected to grant those permissions this week. A sudden surge in the number of government workers reporting from home is almost guaranteed to strain IT resources, and will require CIOs to think strategically about how operations will continue as close to normally as possible, said John Evans, a former chief information security officer for the state of Maryland. "You typically don't anticipate there's going to be 100 percent of your workforce that's going to be teleworking for an extended period of time," said Evans, now the chief technology adviser at IT services integrator World Wide Technology. "You don't think about something at this scale and for this long." StateScoop's Benjamin Freed is monitoring developments.
Utilizing the human element
Chief Evangelist and Strategy Officer for KnowBe4 Perry Carpenter talks with CyberScoop Editor-in-Chief Greg Otto about the behavioral changes that have been made to security awareness training. "The most significant thing that I think the industry is doing is recognizing that human behavior and human psychology are critical things that we have to start to address," Carpenter told Otto at the 2020 RSA Conference. Watch here.
Tweet Of The Day