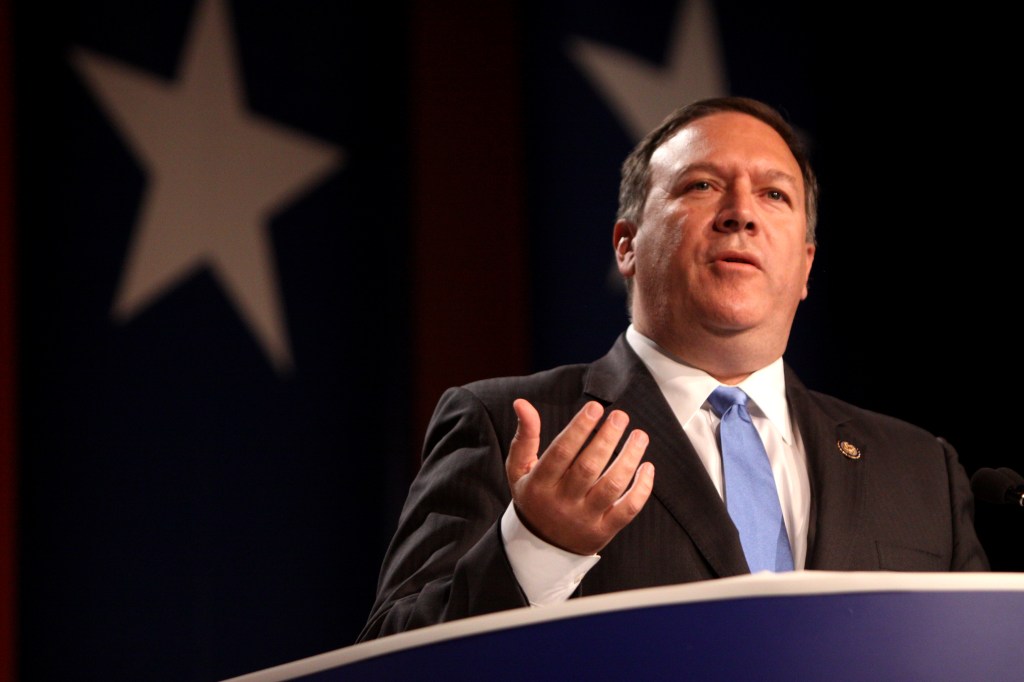 Pompeo as a witness?
The defense team for the former CIA developer accusing of leaking agency hacking tools to WikiLeaks is trying to call U.S. Secretary of State Mike Pompeo as a witness. As the director of the CIA when the so-called Vault 7 files became public, Pompeo would have overseen an investigation into how WikiLeaks first obtained details about how the agency conducts cyberattacks and international surveillance. As a politician, Pompeo had praised WikiLeaks for publishing emails stolen from the Democratic National Committee in 2016, only to decry the organization as a "hostile foreign intelligence service" during his first speech as director. The government is fighting the request. Jeff Stone has the court filing.
A Message From AWS Educate
With over 1,500 institutions and hundreds of thousands of students who use AWS Educate, we wanted to take you on a trip around the world and highlight how students are learning and innovating with the cloud. Learn more.
What do Royal Bank of Canada, HSBC, and Chase have in common?
They are all major Western banks whose customers are being targeted with off-the-shelf phishing kits, according to Lookout. The mobile security firm on Friday released data showing a months-long campaign that bombards users with text messages purporting be from their bank but actually redirecting them to a credential-stealing login page. The phishing campaign halted in late January for reasons unknown to the researchers. But they expect the hackers to be back. Sean Lyngaas is on the story.
Reality Winner wants clemency
Former NSA contractor Reality Winner is asking President Donald Trump to grant her clemency after she was sent to prison for leaking government secrets about Russian hacking to the media. Trump has expressed disapproval of her sentencing before, noting in 2018 that he thought her leak, which explained how Russian hackers sent spearphishing emails to a voting software supplier and local election officials prior to the 2016 elections, was "small potatoes." Winner and her lawyer, who submitted a formal petition for commutation at the Department of Justice, are asking Trump to "do the right thing" and "forgive our truth tellers" in the midst of foreign attacks against the U.S. political processes. Shannon Vavra has the news.
Ex-NSA hacker will lead Energy Department's cyber efforts
Secretary of Energy Dan Brouillette has shaken up the department's cybersecurity leadership, choosing a former spy with deep experience in hacking operations to head the department's cyber efforts. Brouillette told staff Thursday about Alexander Gates' appointment to run DOE's Office of Cybersecurity, Energy Security and Emergency Response. Gates replaces Karen Evans, who was sworn in a year and a half ago. The appointment comes as DOE tries to double down on its recent commitments to cybersecurity and as analysts warn that more hacking groups are targeting the energy sector. Sean has more.
Homomorphic encryption hype translates into cash
Enveil, a company that promises to encrypt data while it's in use, said Monday its raised $10 million in Series A funding, bringing its total raised to roughly $15 million. The firm, founded by former NSA researcher Ellison Anne Williams, is trying to compete with the likes of IBM and Microsoft to figure out how to encrypt data at all times, rather than when it's in transit or "at rest" on a device. This round was led by the venture firm C5 Capital with involvement from Mastercard, Bloomberg Beta, Capital One Ventures and 1843 Capital. Read more about the technology here.
Behind the scenes at the Zero Trust Summit
We picked the brains of the experts that graced the stage at Duo Security's Zero Trust Security Summit last month.
from the event on FedScoop.
Tweet Of The Day