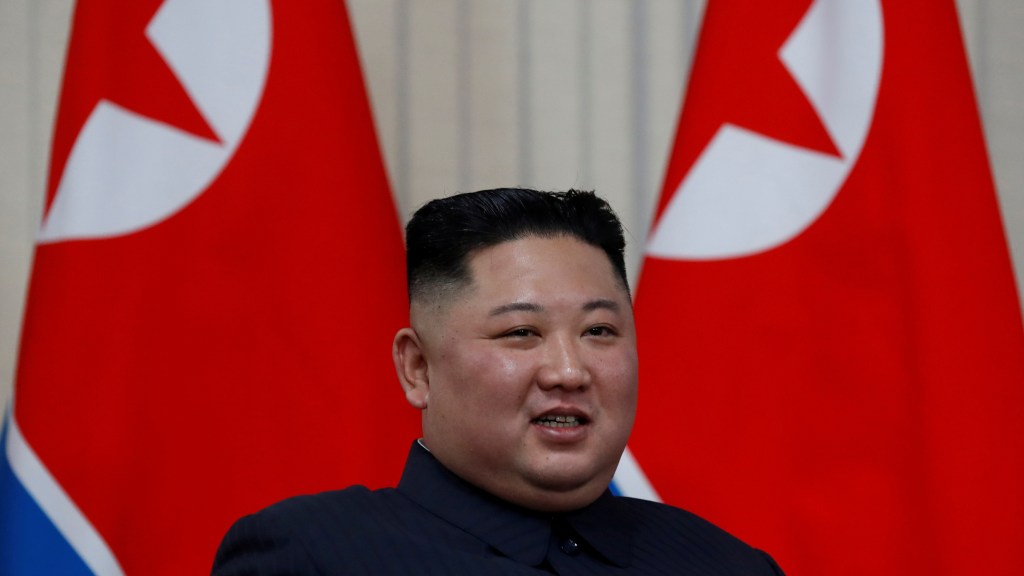 No love between the Pentagon and North Korean hackers
The Pentagon, FBI, and Department of Homeland Security have publicly identified a North Korean hacking campaign as part of a broad information sharing program intended to warn industry against adversarial hacking. This is the first time Cyber Command has explicitly identified North Korea as the culprit behind hacking campaigns it shares with the private sector. The hacking tools were meant to steal data, create and delete files and capture screenshots, according to the malware analysis report, and the "malware is currently used for phishing & remote access by DPRK cyber actors to conduct illegal activity, steal funds & evade sanctions," according to Cyber Command. Shannon Vavra had the news first.
A Message From AWS Educate
With over 1,500 institutions and hundreds of thousands of students who use AWS Educate, we wanted to take you on a trip around the world and highlight how students are learning and innovating with the cloud. Learn more.
Even for U.S. law enforcement, the Equifax hack was different
The charges announced Monday against four members of the Chinese military for allegedly hacking Equifax outline a conspiracy to not only steal a massive trove of information on 145 million Americans but also get away with the theft. Unlike prior indictments filed against other hackers allegedly working on Beijing's behalf, the 24-page filing details how the thieves routed their internet traffic through 34 servers in nearly 20 countries, extracted data in compressed files, and wiped the computer logs from a leased server on a daily basis, among other techniques. "There was an extended period of time where, from a domestic law enforcement period, we had no idea who was behind this," said one former Justice Department official. "There was not a straight line to China." Jeff Stone has more context.
Feds drop the hammer on Huawei
Another day, another China-related indictment from the Department of Justice. U.S. officials on Thursday announced new racketeering and IP theft charges against Huawei, in an escalation of the Trump administration's full-court press against the world's largest telecom equipment vendor. The charges also accuse the company of flouting U.S. sanctions by operating subsidiaries in North Korea and Iran. Huawei rejected the allegations and vowed to fight them. Sean Lyngaas breaks down the new charges.
More Zero-Trust Talk
U.S. Department of Agriculture CISO Venice Goodwine talked with FedScoop after giving a talk the recent Zero Trust Security Summit. Check out everything she had to say and watch all the videos on FedScoop.
Why aren't presidential candidates talking about cybercrime?
At the start of the last Democratic primary debate, the candidates were asked what makes them best prepared to be commander-in-chief. Sen. Elizabeth Warren, D-Mass., and former South Bend Indiana Mayor Pete Buttigieg highlighted tackling cyber threats. And that is where the extent of the subject ended. As of the last debate, all eight events have been held without any substantive discussion about a national security threat that arguably impacts more Americans than any other. If candidates want to connect with more voters about the issues that are actually affecting their daily lives, they should talk about their plans for grappling with cyber threats—particularly cybercrime. Third Way's Allison Peters argues for a smarter approach.
Ransomware attack results in a class action
A class action lawsuit was filed in the U.S. District Court for the District of Puerto Rico accused two hospitals of "reckless and negligent violation of patient privacy rights" in connection with ransomware attacks that hit last year. The ransomware attacks hit Pavía Hospital Santurce and Pavía Hospital Hato Rey hospitals, and affected 305,737 people, according to Department of Health and Human Services records. Hackers accessed patients' personal identifying information, resulting in "compensable damages" because they have been forced to purchase identity monitoring services to guard against identity theft, according to the complaint. Shannon has more details.
Tweet Of The Day