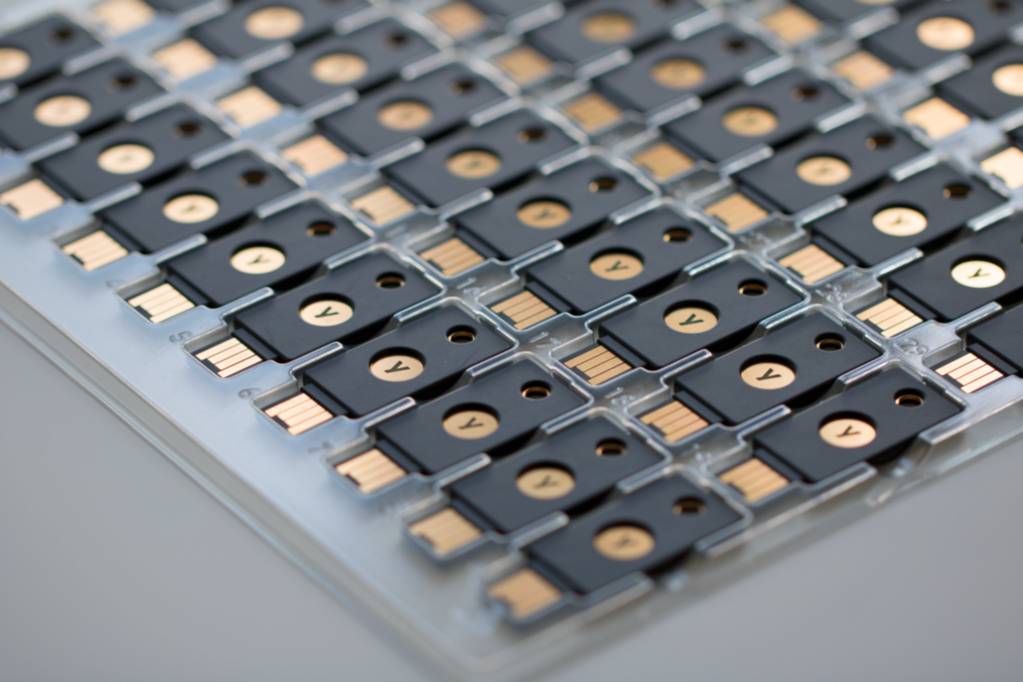 Yubico is trying to go corporate
The authentication company behind the YubiKey — a physical token that users rely on to access devices in a secure way — on Tuesday announced YubiEnterprise Services. It's a subscription service meant to attract business clients and persuade them to buy batches of YubiKeys, rather than buying one at a time. It's a big play for the company, which has been widely hailed for giving average people a way to protect their email accounts from phishing, access an array of websites with a strong second factor of authentication, and sign and decrypt protected messages without making their data vulnerable. Jeff Stone has the news.
A Message From AWS Educate
With over 1,500 institutions and hundreds of thousands of students who use AWS Educate, we wanted to take you on a trip around the world and highlight how students are learning and innovating with the cloud. Learn more.
Dropping 0-days at ShmooCon
The deeper you dig into a software vulnerability, the more interesting it often gets. Just ask Ken Pyle. The security consultant thought he was looking at a straightforward bug in a Cisco switch and ended up finding two zero-days affecting hundreds of thousands of devices. "Someone else should've found this before I did," Pyle told CyberScoop after presenting his findings Saturday at ShmooCon, the only D.C. hacking conference where neon-colored hair trumps suits. Sean Lyngaas reports from ShmooCon.
HPE picks up a cloud security startup
HPE quietly announced on Monday it has acquired Scytale, a cloud security startup designed to authenticate transactions between applications in real time. Scytale, founded in 2017, had raised $8 million, mostly from Bessemer Venture Partners, utilizes the open-source Secure Production Identity Framework for Everyone (SPIFFE) protocol, which allows programs to share data autonomously. It's a move meant to boost HPE's cloud offerings as more clients embark on digital transformations, with an eye on efficiency. The companies did not announce the terms of the deal. Here's the news.
DHS unveils product meant to help states exercise election response plans
Over the past few years, the feds have been holding exercises for state election officials to test how they would respond to a cyberattack against voting systems. Those events have included representatives from lower rungs of government, but statewide election officials say it can be tough to ensure that new cybersecurity tools and procedures trickle down to the smallest jurisdictions involved in the democratic process. With that in mind, the federal Cybersecurity and Infrastructure Security Agency just published a 58-page guide for state and local officials to hold their own drills simulating ransomware, data breaches, disinformation campaigns and attempts to corrupt voting equipment. Benjamin Freed explains CISA's kit at StateScoop.
Twitter cops to privacy breach
Twitter on Monday said it had beefed up security after a "large network of fake accounts" was able to match phone numbers to Twitter accounts using a vulnerability in the platform's API. A security researcher had pointed the issue out to TechCrunch in late December, and Twitter said it found further evidence of the vulnerability being exploited by IP addresses in Iran, Israel, and Malaysia. Twitter said it has suspended the offending accounts and made "a number of changes to the endpoint" to fix the issue. Sean reports.
Tweet Of The Day