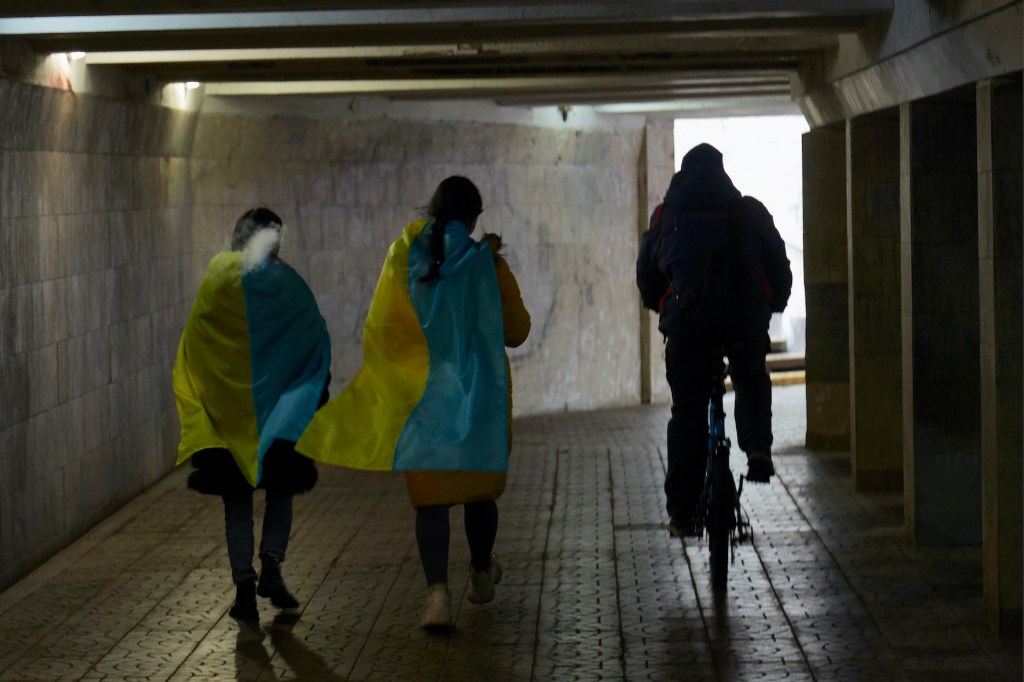 Another wiper emerges in Ukraine
As the the Russian invasion began, data-wiping malware surfaced once more in Ukraine. The latest version, dubbed "HermeticWiper," appears more committed to doing damage than a version found in the country in January, said Juan-Andres Guerrero-Saade, principal threat researcher at SentinelOne. It also seems to have been in work for months and has spread to Latvia and Lithuania, security researchers said. Symantec said they saw targets in the financial sector and among government contractors. ESET assumes the wipers were successful in carrying out their task. Ukrainian Cyberpolice said their nation had been dealing with sustained cyberattacks since Feb. 15. Tim Starks explains.
A Message From AWS Educate
With over 1,500 institutions and hundreds of thousands of students who use AWS Educate, we wanted to take you on a trip around the world and highlight how students are learning and innovating with the cloud. Learn more.
DDoS tactics continued, too
The wiper malware was potentially the most malicious of the digital threats identified Wednesday in Ukraine, but a now-familiar disruption happened again, as well: A series of Ukrainian government agencies and financial institutions were hit with distributed denial-of-service attacks, making the sites temporarily unavailable. It was the second time in about a week that the Ukrainian government faced the relatively low-level incidents, and officials were quick to blame Russia. AJ Vicens has more.
'Cyclops Blink' malware tied to Russian APT
Sandworm — a Russian advanced persistent threat group tied to several high-profile attacks over the last decade — has retooled, according an alert from U.S. and U.K. law enforcement and cybersecurity agencies. The government analysts are calling the group's new malware framework "Cyclops Blink," and research shows that it has replaced Sandworm's famous VPNFilter tool set. Botnet software is still the group's core method of propagating its exploits, the alert said. In this case, Cyclops Blink targets a specific type of firewall hardware with a bogus firmware update that allows for further activity. Joe Warminsky has the story.
DOJ drops controversial 'China Initiative'
The U.S. Department of Justice on Thursday announced the end of its "China Initiative," a Trump-era program that grouped investigations and prosecutions related to China under one umbrella that was accused of racial targeting and bias. Instead, the department introduced a broader "Strategy for Countering Nation-State Threats" that will employ DOJ resources against the full spectrum of threats from key U.S. adversaries, such as China, Russia, Iran and North Korea, said Assistant Attorney General Matthew Olsen. AJ has this one, too.
Chinese company has some threat intelligence
A Chinese cybersecurity firm released a report Wednesday that revealed a decade-old exploit allegedly created by a covert hacking group associated with the U.S. National Security Agency. The report is the first time that a Chinese cybersecurity company has both attributed a cyberattack to a U.S. hacking group and included technical indicators of compromise. Chinese firms have only publicly attributed attacks to U.S.-government affiliated hacking groups twice before, once in 2016 and once in 2020. Tonya Riley reports.
Strengthening the 'cyber kill chain' to combat modern threats
The sophistication, speed and diversity of evolving cyberattack techniques today require security leaders to strengthen what is known as the "cyber kill chain" model, which can better equip organizations to understand ransomware, security breaches and advanced persistent attacks. FortiGuard Labs' Derek Manky shares his insights on trends in ransomware, malware and botnets and what organizations can do to combat cybercrime. Watch the interview.
Tweet Of The Day