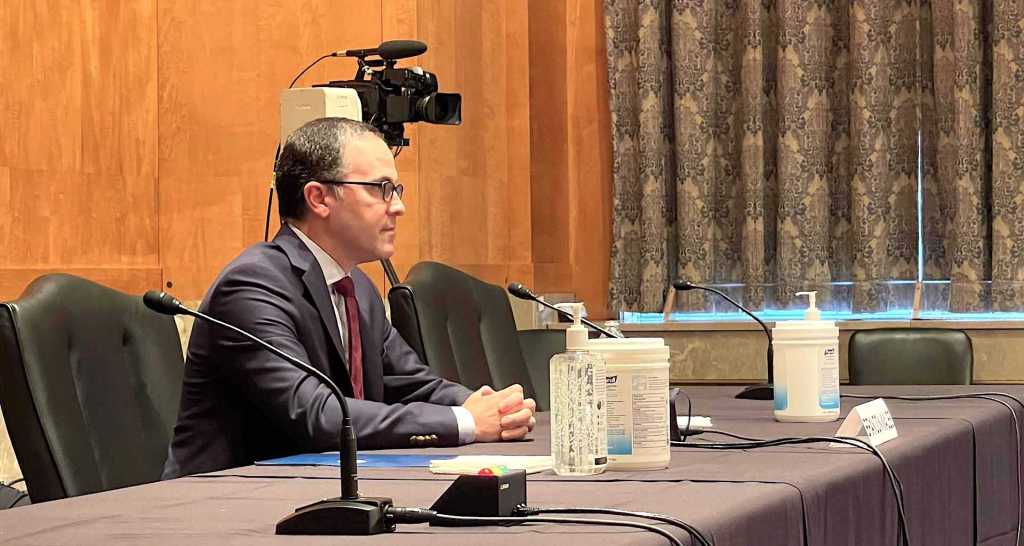 CISA: No evidence SolarWinds hack touched elections
Two of the biggest cybersecurity issues of late 2020 probably did not converge, according to Brandon Wales, the acting director of the Cybersecurity and Infrastructure Security Agency. The mass compromise of SolarWinds software updates might have affected federal agencies, Fortune 500 companies and a handful of state governments, but it wasn't the kind of hacking campaign that spilled into voting technology, Wales said Wednesday in a speech to the National Association of Secretaries of State. He warned, though, that there still is much to learn about the SolarWinds incident, and U.S. intelligence still "does not have good information on all the victims." Benjamin Freed has the story at StateScoop.
A Message From AWS Educate
With over 1,500 institutions and hundreds of thousands of students who use AWS Educate, we wanted to take you on a trip around the world and highlight how students are learning and innovating with the cloud. Learn more.
Spam who?
A clumsy social media influence operation that aligns itself with Chinese government interests has started gaining traction online, according to Graphika research. Social media activity associated with the campaign, known as Spamouflage Dragon, has typically failed to attract many eyeballs. Some recent tweets, though, have found attention from Chinese diplomats; prominent politicians in Venezuela and Pakistan; a senior figure at Huawei Europe; and a commentator in the U.K. The campaign's YouTube following has grown as well in recent months, according to the social media analysis firm. Shannon Vavra breaks it down.
Patch right or pay later
Not all zero-day exploits are magic. Sometimes it's only a matter of changing a line of code from a previous exploit. Data released Wednesday by Google's Project Zero underscores how bad defense is making offense a lot easier. One in four zero-days detected by Google in 2020 might been avoided if vulnerabilities had been properly investigated and patched, according to the data. Sean Lyngaas has the story.
SonicWall patches a pernicious bug
Network security company issued an alert on Jan. 22 that its corporate systems had been compromised through a zero-day vulnerability in its own gear. The story got more complicated about a week later when researchers with cybersecurity company NCC Group said the bug had been exploited by malicious hackers. SonicWall issued a patch Wednesday for the vulnerability, which affected its SMA 100 line of mobile networking technology. Those products are intended to add a layer of security to corporate networks that have a lot of users logging on through personal devices. Joe Warminsky explains.
DOD fills a top cyber policy job
Mieke Eoyang, a former senior congressional aide, is the new deputy assistant secretary of Defense for cyber policy. The high-ranking civilian position focuses on setting security policy for Pentagon networks; strategizing, implementing and budgeting for the cyber needs of the military; and working with international partners on legal agreements. Eoyang's boss is expected to be former Obama administration senior adviser Colin Kahl, who has been nominated as undersecretary of Defense for policy. Jackson Barnett has more at FedScoop.
DHS has picked its new CIO
The Department of Homeland Security is prepared to appoint Eric Hysen, who is currently a senior adviser there, as its chief information officer, sources tell FedScoop. Hysen was a member of President Joe Biden's transition team and previously served at DHS during the Obama administration. The DHS CIO role sits within the department's management directorate, working with CIOs at various "component" agencies such as the Transportation Security Administration and Immigration and Customs Enforcement. Dave Nyczepir has more at FedScoop.
Tweet Of The Day