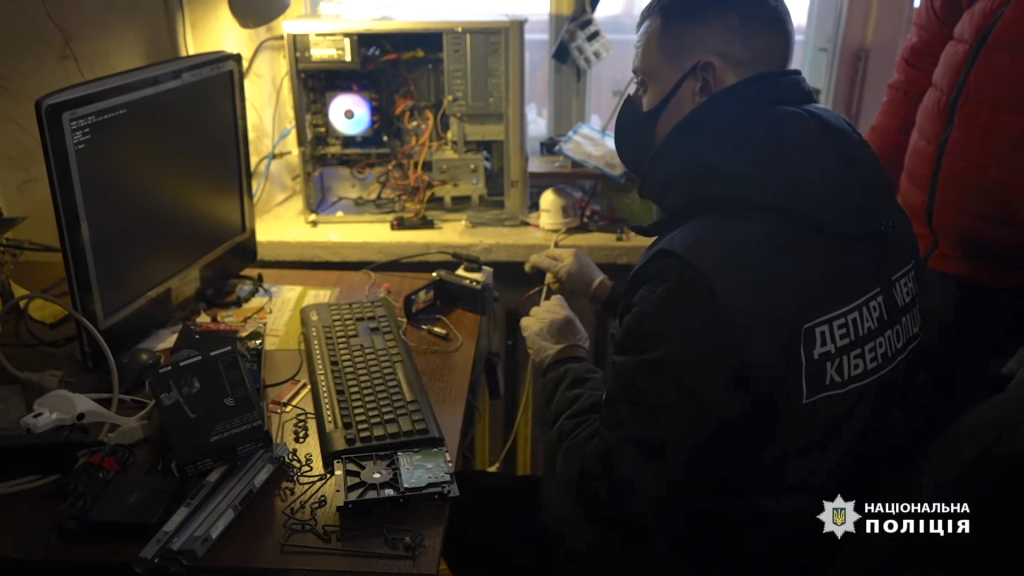 US, European cops drop the hammer on Emotet
Law enforcement agencies have gone for the jugular in their battle against one of the world's most notorious botnets. Europol said Wednesday that authorities had seized Emotet's infrastructure and sinkholed its traffic. A video posted by Ukrainian police shows officers raiding an apartment and confiscating computer equipment as part of the bust. It's a major development in the fight against Emotet, but will it be a death blow? Sean Lyngaas has the latest.
A Message From AWS Educate
With over 1,500 institutions and hundreds of thousands of students who use AWS Educate, we wanted to take you on a trip around the world and highlight how students are learning and innovating with the cloud. Learn more.
The ransomware world has its own 1%
Cybercrime investigators say the trend of increasingly large ransomware cash demands and attack frequency is not the work of many criminals, but the result of a specialized black market economy in which hackers will different skill-sets collaborate on a breach, then split the proceeds. Researchers now are tracking more of this activity via the blockchain, an accessible ledger through which public bitcoin transactions are recorded. Now, new findings from Chainalysis show that a huge amount of the illicit ransomware funds travel through a small number of public accounts, opening an opportunity for investigators. Jeff Stone has the scoop.
Mimecast confirms SolarWinds attackers broke in
We already knew Mimecast, the popular email security provider, had been breached by sophisticated hackers. Tuesday brought confirmation that it was the same group behind the SolarWinds espionage campaign. What's more, Mimecast said the attackers accessed and tried to exfiltrate encrypted credentials from the firm's U.S. and U.K. clients. Sean has the rundown.
Biden team preps for a different cyber threat from Iran
As President Joe Biden wraps up his first week in the Oval Office, his national security team is still gearing up to face a myriad of looming digital security threats from Iran. Just over a year after the Trump administration assassinated Qassem Soleimani, Iran is still weighing retaliatory action against the U.S., the DOD recently assessed. That's not the only threat the Biden administration may have to contend with — Iran carried out a number of online efforts meant to intimidate potential American voters prior to the presidential election, allegedly launched a hit list that identified U.S. election officials by name and was behind a reported effort to probe U.S. election websites. Shannon Vavra breaks it down.
Signal vows to keep offering encryption abroad
The Iranian government appears to have blocked Signal usage in recent days amid a newfound surge in popularity and after Iran's filtering committee labeled encrypted chat applications as "criminal content" earlier this month, ordering them removed from local application stores. Tehran has a long history of controlling access to apps and internet in the nation, and this move comes in the wake of an update to WhatsApp's privacy policy, which has apparently pushed some users to Signal. Signal indicated on Twitter that it would keep working to give Iran-based users access to the application's encrypted chats, although it's not clear how. Shannon has this one, too.
Grindr faces a big potential GDPR fine
Norway's data protection authority says it wants to impose its biggest fine ever against dating app Grindr for alleged violations of European privacy laws. The proposed penalty of about $11.7 million comes with accusations that Grindr, without full consent, shared users' GPS locations, profile data and other information with other companies. Grindr, which bills itself as "the world's leading LGBTQ+ social application," has until Feb. 15 to fight the fine. The U.S.-based company says "there is nothing from within a user's Grindr account details that is shared with an ad partner. Full stop." Joe Warminsky has the story.
Tweet Of The Day