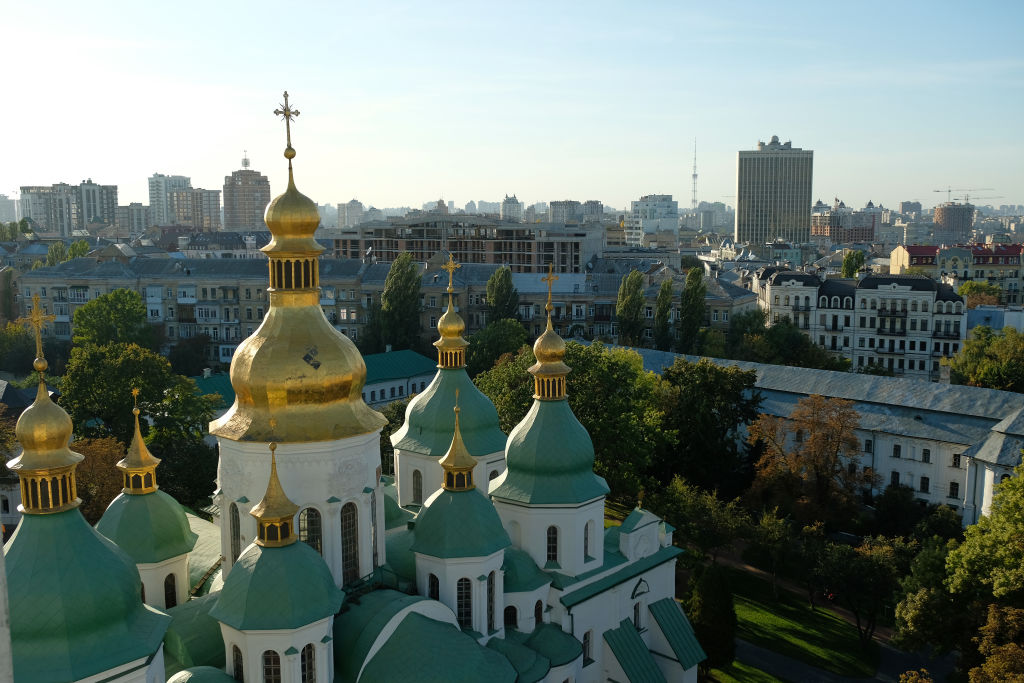 Researchers flag similarities between recent Ukraine attacks and NotPetya
Cybersecurity experts who've been working with the Ukrainian government for years are reporting that the malware responsible for recently wiping dozens of government computers and servers had some strategic similarities to the 2017 NotPetya malware, which had been designed to attack Ukraine but ended up causing $10 billion in damages worldwide. Experts with Cisco's Talos threat intelligence division pointed out the similarities, and said that the parallels don't stop at code: The episode, while relatively minor for now, should serve as warning that any organization with connections to Ukraine should examine their systems and harden them where possible to prevent attacks. AJ Vicens reports.
A Message From AWS Educate
With over 1,500 institutions and hundreds of thousands of students who use AWS Educate, we wanted to take you on a trip around the world and highlight how students are learning and innovating with the cloud. Learn more.
Assange permitted to file appeal in extradition case
Lawyers for WikiLeaks founder Julian Assange continue to fight his extradition from a London prison to the United States on charges that he violated the Espionage Act and allegedly collaborated with criminal hackers. Assange had a victory Monday in the U.K.'s High Court, which ruled that he can indeed appeal the extradition at the country's Supreme Court. The ruling centered on a single "point of law." U.S. assurances that Assange would not be held in long solitary confinement or at a supermax prison were potentially considered at the wrong point in the case's progress through the British legal system, the High Court said Monday. Joe Warminsky has the news.
Making the CMMC as 'boring' as planned
It's been a bumpy 18 months for the independent board the Pentagon created to oversee the process for certifying the cybersecurity of U.S. defense contractors. The board's new chairman, Jeff Dalton, said it's time for the Cybersecurity Maturity Model Certification-Accreditation Body to be as "boring" as it was supposed to be. The "AB" has been in startup mode, and now it's time to become more of a professional advisory panel, Dalton says. "Our role was creation and invention and innovation and trying ... to get things out as quickly as possible. And we were not technically a corporate board," Dalton said. "So, it's time to make that transition." Jackson Barnett has the story at FedScoop.
Breaking down crypto 'rug pull' methods
As reports of cryptocurrency and NFT scams continue to proliferate, researchers are looking more closely at how the crooks are getting away with it. The latest breakdown comes from Check Point Research, which examined how scammers execute "rug pulls" that essentially make some digital tokens worthless once they're in the hands of a buyer. Check Point outlined chicanery with smart contracts — the technology used to facilitate the delivery of purchased tokens on a blockchain. In some cases, they contain 99% percent buy fees or sell fees, meaning the seller ends up stealing most of the buyer's money at some point. Smart contracts also can be used to block the buyer from ever reselling a token, Check Point said, leaving no chance of a profit if the value goes up. Read the research.
CISA official details how executive order boosted CDM program
The federal Continuous Diagnostics and Mitigation program has embraced the expanded authority it received under last year's cyber executive order, acting Program Manager Richard Grabowski tells FedScoop. Before, the program focused on cyber-hygiene and risk management as it monitored federal networks. Under the EO, it's getting better data from agencies. "That's a big change for us because it allows us to work a little bit more collaboratively on specific incidents with agencies and provide better guidance by the amount of visibility that we can take back at CISA — do some sensemaking on it," Grabowski told FedScoop. FedScoop's Dave Nyczepir has more.
Tweet Of The Day