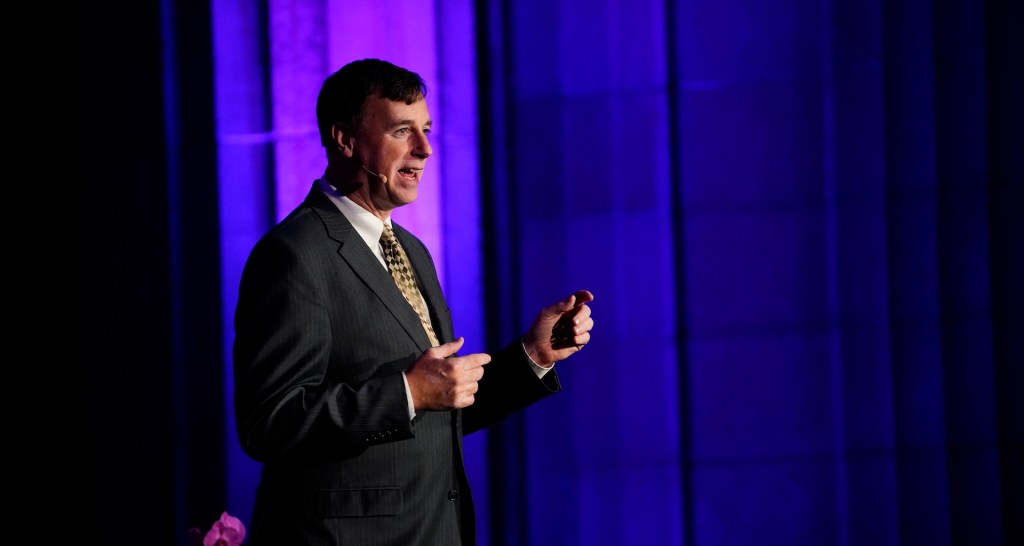 Rob Joyce returning from the UK
Rob Joyce, the NSA's special U.S. liaison officer at the U.S. Embassy in London, will replace Anne Neuberger as director in the agency's Cybersecurity Directorate, the NSA announced Friday. Joyce has a long track record of working in cybersecurity leadership roles in the U.S. government. He previously served as senior adviser for cybersecurity strategy to the NSA director, and before that served as special assistant to the president and cybersecurity coordinator on the National Security Council. Joyce will take on the reins at the year-old Cybersecurity Directorate as the government continues to investigate the SolarWinds breach. Shannon Vavra had the news first.
A Message From AWS Educate
With over 1,500 institutions and hundreds of thousands of students who use AWS Educate, we wanted to take you on a trip around the world and highlight how students are learning and innovating with the cloud. Learn more.
Mayorkas, Haines, Blinken all have hearings today
Congress is busy today with nomination hearings for President-elect Joe Biden's picks for cyber-related gigs. The Senate Homeland Security and Governmental Affairs Committee this morning began vetting his Department of Homeland Security secretary nominee, Alejandro Mayorkas. Simultaneously, the Senate Intelligence panel began a hearing on Avril Haines, whom Biden selected to serve as director of national intelligence. This afternoon, the Senate Foreign Relations Committee grills Antony Blinken, Biden's nominee for secretary of State. We're watching them all.
Sulmeyer to be senior White House director for cyber
Michael Sulmeyer is the latest cybersecurity pickup for the Biden White House. Sulmeyer will become senior director for cyber, a Monday evening post on a transition website revealed. Sulmeyer has served in cyber positions for both the Trump and Obama administrations, and in between he was director of the Belfer Center's Cyber Security Project at the Harvard Kennedy School. Tim Starks reports.
Russia, China and Iran pounce on Capitol riot chaos
U.S. adversaries wasted no time in exploiting the rampage at the Capitol to advance their own interests, according to a U.S. intelligence memo obtained by CyberScoop. Russian state media have pushed the false conspiracy theory that Antifa was responsible, Iranian mouthpieces have parroted talk of the 25th Amendment and Chinese media have cast the U.S. as a power on the wane. The intelligence document also makes clear that analysts are tracking cyber activity ahead of Joe Biden's inauguration. Sean Lyngaas has the memo.
The SolarWinds plot keeps thickening
Symantec said Tuesday it had found a new hacking tool used by the SolarWinds attackers to move through computer networks. It's just the latest twist in an ever-widening investigation into one of the most sweeping hacking campaigns in recent memory. The attackers installed the malicious code, dubbed Raindrop, on a handful of carefully chosen computers in an effort to spy on them. More from Sean.
Signal's 'technical difficulties'
Signal users around the world began reporting issues sending messages in the mobile application last Friday morning as Signal acknowledged in a statement the application is having "technical difficulties," but did not offer an explanation. Some users found messages took much longer to send than normal, or received a notice that the service was "unavailable" when trying to send messages. The issues emerged days after Signal reported a sudden uptick in new users following the storming of the Capitol earlier this month. Shannon explains.
Forum for stolen credit data says it will shut down
The Joker's Stash — an online hub for millions of credit card numbers stolen from restaurants and supermarket chains, among others — will cease operation in the coming month, according to a post Friday seen by multiple threat intelligence firms. Word of the closure comes from an administrator whom one researcher described as "credible," and comes after a recent law enforcement action against part of the site. Sellers on the site in October 2020 claimed to offer 3 million credit card numbers they said were stolen in a breach at Dickey's Barbecue Pit, a U.S. restaurant chain. Jeff Stone had the story first.
Tweet Of The Day