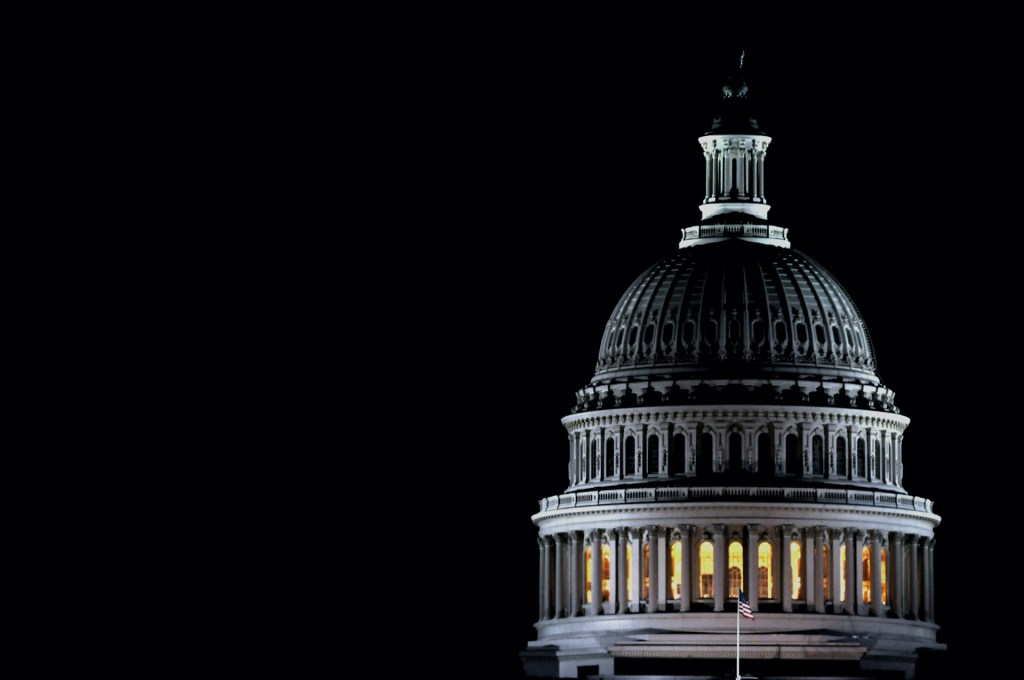 The scourge of information operations
As Americans reckon with the ways that manufactured political narratives can influence public behavior, researchers who have spent years studying the issue warn that there's no simple solution. Disinformation campaigns on social media, sinking trust in journalism and a willingness among some lawmakers to spread conspiracies present a pernicious set of challenges for the federal government. While major technology firms have started to act against calls for violence, specialists say it is coming too late. Congress, the intelligence community, the private sector and the incoming Biden administration must consider ways that Americans can shore up protections against domestic disinformation, the experts say. Dive in with Shannon Vavra.
A Message From AWS Educate
With over 1,500 institutions and hundreds of thousands of students who use AWS Educate, we wanted to take you on a trip around the world and highlight how students are learning and innovating with the cloud. Learn more.
One more tech platform blocks Trump
YouTube on Tuesday night announced it had blocked President Trump's most recent upload, which contained comments he made before flying to visit the border wall in Texas. As with recent moves by Facebook and Twitter, the action is directly related to Trump's role in inciting the rioters who attacked the U.S. Capitol on Jan. 6. YouTube said it was strike one in its three-strikes policy, meaning that Trump's account would be locked for at least a week and possibly longer. The company also disabled comments on all of Trump's videos — a nod to the idea that those areas of the platform could be used to organize more violence. Joe Warminsky has the news.
Crooks dump vaccine data online
Cybercriminals breached Europe's medicines regulator in December and stole data on a vaccine candidate from Pfizer and BioNTech. Now the regulator, EMA, is saying that the attackers have leaked the stolen data online. It's a popular extortion tactic, but it's unclear what the motive here is. Sean Lyngaas has more.
Why this dark net closure is different
German law enforcement just shut down an internet market where users bought and sold narcotics, stolen data and hacking tools. The DarkMarket site was the internet's largest bazaar for illicit goods, Europol said, with more than 2,400 vendors and 320,000 transactions completed. The action originated in a larger investigation into the internet hosting provider known as CyberBunker, a notorious service that scammers for a generation have used to operate with little fear of detection. CyberBunker operated out of abandoned military bases in Europe, though the story only gets crazier from there. Jeff Stone has the latest.
What do Mimecast and SolarWinds have in common?
Investigators are examining whether the attackers who breached Mimecast, a global email security provider, are the same ones behind the sweeping espionage campaign leveraging SolarWinds software, a person familiar with the matter told CyberScoop. Mimecast on Tuesday revealed its software certificate had been compromised in a highly targeted operation reminiscent of the suspected Russian spying campaign that has used SolarWinds. The common thread, among others: Microsoft 365. Sean has more.
Project greatly reduced incident response times for state governments
A project conducted by the Multi-State Information Sharing and Analysis Center (MS-ISAC) with academic and federal partners greatly cut down the time that state governments needed to take defensive measures against potential network compromises. The participating states used the Security Orchestration, Automation and Response (SOAR) system developed by the Johns Hopkins Applied Physics Laboratory. It acts on cyberthreat intelligence, such as lists of untrustworthy domains or malicious IP addresses, by automatically blocking them rather than waiting for a human operator to manually enter them into firewalls or other protective systems. Response times dropped from days to mere minutes in some cases. Benjamin Freed explains at StateScoop.
Tweet Of The Day