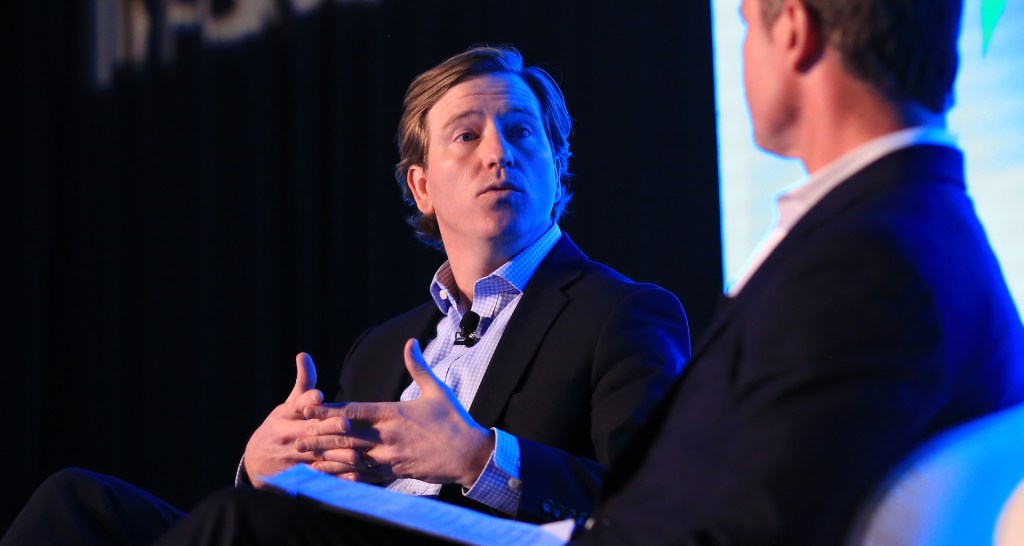 SolarWinds calls Krebs, Stamos for help
It's like a convergence of the biggest cybersecurity stories in the last four years: Ex-CISA chief Chris Krebs and ex-Facebook security boss Alex Stamos are now advising software supplier SolarWinds on how to recover from a sweeping Russian hack. The two men also formed a cybersecurity consultancy, KSG. We can envision the memes already: "KSG vs. SVR." Sean Lyngaas has more.
A Message From AWS Educate
With over 1,500 institutions and hundreds of thousands of students who use AWS Educate, we wanted to take you on a trip around the world and highlight how students are learning and innovating with the cloud. Learn more.
Warner says White House downplayed Russian involvement again
The soon-to-be Senate Intelligence Committee chairman on Thursday accused the White House of watering down the U.S. government's attribution of the SolarWinds hack to Russia, and said that there were many more private-sector victims of the hack than are on record. Speaking at an Aspen Institute event, Sen. Mark Warner, D-Va., said the alleged soft-pedaling from the White House was "one more outrageous effort to constantly underestimate and underreport on Russian activity." The White House did not respond to a request for comment on the allegation, which was backed up by a person familiar with internal U.S. government deliberations. Sean has the details.
Electronic filing system apparently compromised via SolarWinds breach
The federal judiciary's electronic filing system is the latest apparent victim of the SolarWinds breach, the Administrative Office of the U.S. Courts said Thursday. In response, the judiciary shut down use of the SolarWinds Orion software, and made it so highly sensitive sealed filings couldn't be uploaded to the electronic case management system. The investigation into the compromise is ongoing, the office said. Tim Starks has the story.
CISA updates guidance
Agencies affected by the SolarWinds incident must do a forensic analysis by the end of January, under new guidance by CISA. That analysis must look at system memory, host storage, network and third-party environments such as cloud services. Agencies must also hunt for indicators of compromise or "other evidence of threat actor activity" and create or update a CISA incident report accordingly. Previously the agency issued guidance on Dec. 18 and Dec. 30. FedScoop's Sara Wilson explains.
Yes, there's a cyber angle to the Capitol Hill riot
While the overwhelming focus on security failures in the deadly Capitol Hill riot is and should be on physical defenses, experts say the debacle also raises a number of important questions about the legislative body's digital defenses. Some of the looters had unfettered access to computers in lawmakers' office; a laptop was stolen from one senator's office. One Hill aide told CyberScoop they hope lawmakers take a closer look at how cyber and physical security intertwine in the aftermath of the insurrection. More from Sean.
Twitter ban ends for president
The lockdown of President Donald Trump's Twitter account was indeed temporary, as he was permitted Thursday evening to post a video acknowledging that he'll allow for a peaceful transfer of power to President-elect Joe Biden. That account and Trump's Facebook page were locked Wednesday evening after the two social media platforms decided the president had violated their policies for civil discourse. Trump's Facebook lockout is still in effect through at least Inauguration Day. Joe Warminsky covered it.
Tweet Of The Day